Mohs Reconstruction Surgery
Mohs Micrographic Surgery is a comprehensive surgery performed by a dermatologist that is common in treating primary basal cell carcinoma, melanoma-in-situ and squamous cell carcinoma. Dr. Erick Sanchez and his team at Sanchez Plastic Surgery are skilled in performing reconstruction after micrographic surgery. This operation involves the recruitment of local tissue to close the wound left from cancer excision.
Mohs Reconstruction Surgery Procedure Process
Our surgeon will implement a local anesthetic to numb the incision point. A skin graft or local tissue surrounding the wound will be mobilized to close the defect.
Reviews
"Very happy with my procedure. Very natural looking!"
- E.E. /
Facebook /
Aug 16, 2018
"Very pleased with Dr. Sanchez and his staff! His work is amazing and they make you feel comfortable throughout the whole process. Highly recommend!"
- A.G. /
Facebook /
Dec 13, 2019
"He is phenomenal! From Making a decision to actually getting a procedure done it was a 3 year long journey with anual visits and updates. Each and every time him and his staff were sooooo kind, knowledgeable and made sure we were comfortable. The day of the procedure he was there early , introduced me to everyone who would also be in the operating room and all of them were also comforting and keep reassuring us that "everything would be well!!" Every post op visit has been a great experience. WE HIGHLY RECOMMEND DR. SANCHEZ AND HIS STAFF. We give him not 10, but 11 (eleven) stars."
- A.P. /
Facebook /
Aug 14, 2019
"I had a neck/chin liposuction yesterday with some fat transferred to my under eye area for a fuller, more awake look. My experience was amazing from the start! Dr. Sanchez and everyone in the office was so sweet! Not to mention everyone who took care of me at the surgery center. I mean absolutely personable and friendly people. He is also very knowledgable and knows what he's doing! It's the day after the procedure and my under eyes look SO SO SO SO GOOD! I was kind of nervou...s because it's the forefront of my face that everyone will see, but as soon as I came out of anesthesia my husband said he's glad I did it and it looked amazing. I have no puffiness or black eyes, although I have been lightly rubbing arnica bruise cream every 8 hours, arnica pills and pineapple juice. He has great bedside manners and truly cares about his work. I will be going back to him for a tummy tuck after I have kids to hide some 3rd degree burn scars I have on my stomach from a BBL from a plastic surgeon in Florida. I wont ever go to another plastic surgeon. I recommend!!!"
- C.E. /
Facebook /
Aug 10, 2019
"Love this Doctor. Great bedside manner."
- B.C. /
Facebook /
Aug 06, 2019
Previous
Next
What to Expect with Mohs Reconstruction Surgery
As an outpatient surgery, Mohs is usually performed in a surgeon's office, but sometimes is performed in an outpatient surgical center. As Mohs is a labor intensive surgery, a patient might have up to four doctors during the surgery (a general surgeon, pathologist, histotechnician, and a reconstructive or plastic surgeon). Depending on the severity and size of the cancer, the surgery can take a few hours. Anesthesia is used, and many patients experience no pain. Some report to feel a mild discomfort.
Aftercare & Success Rate
As cancer is removed layer-by-layer, a micrographic surgery provides a greater chance of successfully eliminating the cancer as well as preserving surrounding healthy skin. There is always a potential for scarring. If the incision was stitched, the surgeon will remove the stitches anywhere from four days to two weeks' post-surgery. Many patients are able to return to normal activities by the next day, however, some must refrain from taking part in strenuous exercise for one to three weeks. Patients report that they experience very little pain from this procedures, and we suggest taking an over-the-counter pain medication, if needed.
It's not likely that the cancer will reappear after this surgery. When treating primary basal cell carcinoma, the success rate is 97%-99%. Squamous cell carcinoma has a cure rate of approximately 94%. Remedying melanoma-in-situ is greatly reliant on the skill of the surgeon and the success rate can range anywhere from 75% to 95%.
Schedule Your Treatment
The success of Mohs Micrographic surgery is greatly linked to the skill and care of the doctor performing it. Together, the doctor and patient can plan out the best course of treatment to effectively treat the cancer. A patient should ask, during the consultation, questions about the doctor's experience, training and personal success rate as well as the risks and problems involved and post-operation treatment. For any skin cancer patient contemplating Mohs Micrographic surgery, it is essential to retain a trusted plastic surgeon. Schedule a consultation today.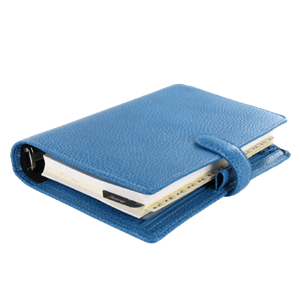 Related Procedures