Mohs Reconstruction Surgery
Mohs Micrographic Surgery is a comprehensive surgery performed by a dermatologist that is common in treating primary basal cell carcinoma, melanoma-in-situ and squamous cell carcinoma. Dr. Erick Sanchez and his team at Sanchez Plastic Surgery are skilled in performing reconstruction after micrographic surgery. This operation involves the recruitment of local tissue to close the wound left from cancer excision.
Our surgeon will implement a local anesthetic to numb the incision point. A skin graft or local tissue surrounding the wound will be mobilized to close the defect.
Reviews
"Very happy with my procedure. Very natural looking!"
- E.E. /
Facebook /
Aug 16, 2018
"Best Surgeon Ever! - Dr. Sanchez and his full staff are beyond amazing. They're all very friendly and have great customer service. Dr. Sanchez goes beyond expectations to make sure his patients are completely satisfied. There aren't words to express how grateful I am for your expertise, attention to detail, and perfection in my surgery. I am elated and overjoyed with my new body.  You guys are the best! Thank you for the wonderful care the past year. I couldn't have asked for a better doctor and team to accompany me on my journey. I love you all! Z:)"
- Anonymous /
Vitals /
Dec 04, 2018
"(Translated by Google) Dr. Sanchez is very professional, the result of my surgeries was very good. Thanks Dr Sanchez.Great Dr.!(Original)El Dr Sanchez es muy profecional, el resultado de mis cirugias fue muy bueno. Gracias Dr Sanchez.Great Dr.!"
- S.G. /
Google /
Nov 04, 2018
"OUTSTANDING PLASTIC SURGEON!!! I did a lot of research before I decided on Dr. Sanchez. His great reviews was what made me decide to make an appointment with him and he was even more amazing than his reviews. I was very nervous about having my procedure but he and his staff put me at ease from my very first appointment. My experience of having my tummy tuck surgery with him could have not been better. I am so pleased with the results so far. Every chance I get I tell people how great he and his staff are. If you're considering having any procedures done, make an appointment with Dr. Sanchez and you won't need to get a second opinion or price. His staff was fantastic and made sure I had everything I needed before and after my surgery. They will make you feel comfortable no matter how self conscious you may be and he will allow you to decide if it's right for you and will be kind, caring and courteous. Best decision I ever made! Thank you Dr. Sanchez!!! Wendy"
- W.M. /
Google /
Oct 31, 2018
"El Dr Sanchez es muy profecional, el resultado de mis cirugias fue muy bueno. Gracias Dr Sanchez.Great Dr.!"
- S.G. /
Google /
Oct 29, 2018
Previous
Next
As an outpatient surgery, Mohs is usually performed in a surgeon's office, but sometimes is performed in an outpatient surgical center. As Mohs is a labor intensive surgery, a patient might have up to four doctors during the surgery (a general surgeon, pathologist, histotechnician, and a reconstructive or plastic surgeon). Depending on the severity and size of the cancer, the surgery can take a few hours. Anesthesia is used, and many patients experience no pain. Some report to feel a mild discomfort.
As cancer is removed layer-by-layer, a micrographic surgery provides a greater chance of successfully eliminating the cancer as well as preserving surrounding healthy skin. There is always a potential for scarring. If the incision was stitched, the surgeon will remove the stitches anywhere from four days to two weeks' post-surgery. Many patients are able to return to normal activities by the next day, however, some must refrain from taking part in strenuous exercise for one to three weeks. Patients report that they experience very little pain from this procedures, and we suggest taking an over-the-counter pain medication, if needed.
It's not likely that the cancer will reappear after this surgery. When treating primary basal cell carcinoma, the success rate is 97%-99%. Squamous cell carcinoma has a cure rate of approximately 94%. Remedying melanoma-in-situ is greatly reliant on the skill of the surgeon and the success rate can range anywhere from 75% to 95%.
The success of Mohs Micrographic surgery is greatly linked to the skill and care of the doctor performing it. Together, the doctor and patient can plan out the best course of treatment to effectively treat the cancer. A patient should ask, during the consultation, questions about the doctor's experience, training and personal success rate as well as the risks and problems involved and post-operation treatment. For any skin cancer patient contemplating Mohs Micrographic surgery, it is essential to retain a trusted plastic surgeon. Schedule a consultation today.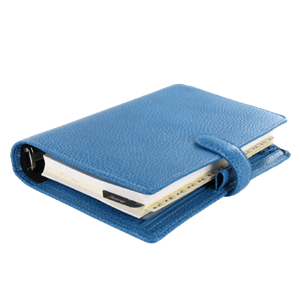 Related Procedures