Patients who come to our Baton Rouge plastic surgery office to receive BOTOX (manufactured under the name Botulinum Toxin Type A) injections come back regularly because they love this product so much. Once it is introduced into the skin with an ultra-fine needle, BOTOX relaxes facial wrinkles in the forehead region and around the eyes (crow's feet). Part of BOTOX's appeal is that great results are achieved with no surgery needed. Baton Rouge plastic surgeon, Dr. Erick Sanchez, personally injects his patients with a BOTOX dose, which will last for three to four months. It is one of the most trusted and well-known wrinkle refinement products on the market today. Millions of happy patients across the nation getting BOTOX injections have smoother, softer and younger looking skin.
Reviews
"Very happy with my procedure. Very natural looking!"
- E.E. /
Facebook /
Aug 16, 2018
"Very pleased with Dr. Sanchez and his staff! His work is amazing and they make you feel comfortable throughout the whole process. Highly recommend!"
- A.G. /
Facebook /
Dec 13, 2019
"He is phenomenal! From Making a decision to actually getting a procedure done it was a 3 year long journey with anual visits and updates. Each and every time him and his staff were sooooo kind, knowledgeable and made sure we were comfortable. The day of the procedure he was there early , introduced me to everyone who would also be in the operating room and all of them were also comforting and keep reassuring us that "everything would be well!!" Every post op visit has been a great experience. WE HIGHLY RECOMMEND DR. SANCHEZ AND HIS STAFF. We give him not 10, but 11 (eleven) stars."
- A.P. /
Facebook /
Aug 14, 2019
"I had a neck/chin liposuction yesterday with some fat transferred to my under eye area for a fuller, more awake look. My experience was amazing from the start! Dr. Sanchez and everyone in the office was so sweet! Not to mention everyone who took care of me at the surgery center. I mean absolutely personable and friendly people. He is also very knowledgable and knows what he's doing! It's the day after the procedure and my under eyes look SO SO SO SO GOOD! I was kind of nervou...s because it's the forefront of my face that everyone will see, but as soon as I came out of anesthesia my husband said he's glad I did it and it looked amazing. I have no puffiness or black eyes, although I have been lightly rubbing arnica bruise cream every 8 hours, arnica pills and pineapple juice. He has great bedside manners and truly cares about his work. I will be going back to him for a tummy tuck after I have kids to hide some 3rd degree burn scars I have on my stomach from a BBL from a plastic surgeon in Florida. I wont ever go to another plastic surgeon. I recommend!!!"
- C.E. /
Facebook /
Aug 10, 2019
"Love this Doctor. Great bedside manner."
- B.C. /
Facebook /
Aug 06, 2019
Previous
Next
What to Expect with BOTOX®
During the initial consultation, the forehead will be assessed so that the appropriate amount of BOTOX can be determined. Wrinkle location, depth and quantity will help determine the appropriate dosage. Most patients require anywhere between 1-3 syringes of the medication. During the same in-office appointment, the forehead will be marked with ink so that during treatment it will be known where the injections will go. The patient will feel a small prick as the injection is made through the skin by a fine syringe. Discomfort is minimal, but it is controlled with cold compression.
After their BOTOX treatment, patients are able to return to their normal activities. There will be some mild swelling and redness, but this is minimal and goes away within 3-4 hours. It is important for patients to sleep upright the first night following their injections, and exercise should be avoided for 24 hours. Results following BOTOX are most apparent around day 5-7. At this time, patients will notice that their foreheads are smoother and that wrinkles will have decreased significantly. They will feel younger and feel that their appearance has a new brighter glow!
Most plastic surgery practices charge about $350-$400 for one full syringe of BOTOX. Some patients will require multiple syringes depending on the severity of wrinkles, so the price will vary by patient. In addition, it is important to note that the majority of our patients return for additional treatments about every 3-4 months.

Get Your Facial Glow Back!
BOTOX is a fantastic way to look softer and younger without surgery. Men and women who wish to decrease facial wrinkles and lines may be candidates for this treatment. Results will last for several months, and sometimes longer for many of our patients. If you are ready to try out the injection that has changed the lives of millions of people, call our office today and talk to our staff about the wonders of BOTOX!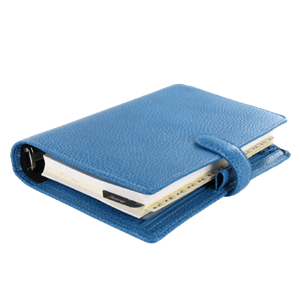 Plan Your Procedure
Procedure Recovery Location

Out-Patient
Contact Us
Related Procedures
Related Posts