Overview
Men, who exhibit gynecomastia (the appearance of enlarged, feminine looking breasts), turn to a trusted and experienced plastic surgeon like Dr. Erick Sanchez to surgically sculpt their chest and restore a masculine appearance. Gynecomastia often starts in puberty and can be caused by liver dysfunction, thyroid problems or hormonal imbalances. This condition is not a matter of poor diet or lack of exercise. Baton Rouge plastic surgeon, Dr. Sanchez, has a proven record in male breast reduction surgery and successfully restores confidence by giving men with gynecomastia a more muscular, powerful chest appearance through removal of excessive breast tissue and fat.
Reviews
"Very happy with my procedure. Very natural looking!"
- E.E. /
Facebook /
Aug 16, 2018
"Very pleased with Dr. Sanchez and his staff! His work is amazing and they make you feel comfortable throughout the whole process. Highly recommend!"
- A.G. /
Facebook /
Dec 13, 2019
"He is phenomenal! From Making a decision to actually getting a procedure done it was a 3 year long journey with anual visits and updates. Each and every time him and his staff were sooooo kind, knowledgeable and made sure we were comfortable. The day of the procedure he was there early , introduced me to everyone who would also be in the operating room and all of them were also comforting and keep reassuring us that "everything would be well!!" Every post op visit has been a great experience. WE HIGHLY RECOMMEND DR. SANCHEZ AND HIS STAFF. We give him not 10, but 11 (eleven) stars."
- A.P. /
Facebook /
Aug 14, 2019
"I had a neck/chin liposuction yesterday with some fat transferred to my under eye area for a fuller, more awake look. My experience was amazing from the start! Dr. Sanchez and everyone in the office was so sweet! Not to mention everyone who took care of me at the surgery center. I mean absolutely personable and friendly people. He is also very knowledgable and knows what he's doing! It's the day after the procedure and my under eyes look SO SO SO SO GOOD! I was kind of nervou...s because it's the forefront of my face that everyone will see, but as soon as I came out of anesthesia my husband said he's glad I did it and it looked amazing. I have no puffiness or black eyes, although I have been lightly rubbing arnica bruise cream every 8 hours, arnica pills and pineapple juice. He has great bedside manners and truly cares about his work. I will be going back to him for a tummy tuck after I have kids to hide some 3rd degree burn scars I have on my stomach from a BBL from a plastic surgeon in Florida. I wont ever go to another plastic surgeon. I recommend!!!"
- C.E. /
Facebook /
Aug 10, 2019
"Love this Doctor. Great bedside manner."
- B.C. /
Facebook /
Aug 06, 2019
Previous
Next
Best Candidates
Men who are self-conscious because of larger than normal breasts are candidates for this surgery. Our doctor will provide a thorough assessment to establish if gynecomastia is the condition causing the enlargement. Men should be at or near a healthy weight and have relatively good skin tone. If the excessive breast tissue has stretched the skin, a skin tightening technique will be incorporated during the surgery.
What to Expect
During surgery, our surgeon will use liposuction to remove excess breast tissue an will trim away any skin that shows sagging. In most cases, the incision is made around the areola, which helps minimize scarring. For extreme cases, additional surgical consideration may be made such as a lift, nipple repositioning or skin grafting. It is normal to have bruising and swelling around the chest area for the first couple of weeks. A compression garment must be worn for about 2 weeks to help with reshaping and healing. Men who suffer from gynecomastia often want to begin lifting weights to help accentuate the overall outcome. This is encouraged, but must be avoided for at least 6-8 weeks or until clearance has been given by our staff.
Show Off Your Chest!
If you have lived in fear of taking your shirt off at the pool and exposing your chest due to gynecomastia, we encourage you to call our plastic surgery office and schedule a consultation with our team's endowed board-certified plastic surgeon. Our practice has created outstanding outcomes for countless men and will develop a tailored surgical plan to address your specific case.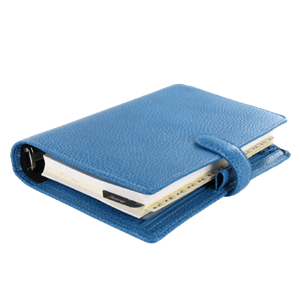 Plan Your Procedure
Average Procedure Time

0

Procedure Recovery Location

Out-Patient
Contact Us
Related Procedures