Neck Liposuction Overview
Since no one admires a double chin, Baton Rouge, LA plastic surgeon, Dr. Erick Sanchez, will evaluate your neck and chin to determine if neck liposuction can help you achieve the slimmer, smoother neck you desire. The surgery involves Dr. Sanchez removing the fat at the neck and jawline. Neck liposuction is not the answer for everyone because only healthy skin with good elasticity can recover well from being emptied of its fat. Some patients may also consider having a neck lift in combination with lipo if loose skin is present. If you are a good candidate for this procedure, it can do wonders for your appearance and self-esteem. Dr. Sanchez will thoroughly examine you prior to determine whether neck liposuction is right for you.
Reviews
"Very happy with my procedure. Very natural looking!"
- E.E. /
Facebook /
Aug 16, 2018
"Very pleased with Dr. Sanchez and his staff! His work is amazing and they make you feel comfortable throughout the whole process. Highly recommend!"
- A.G. /
Facebook /
Dec 13, 2019
"He is phenomenal! From Making a decision to actually getting a procedure done it was a 3 year long journey with anual visits and updates. Each and every time him and his staff were sooooo kind, knowledgeable and made sure we were comfortable. The day of the procedure he was there early , introduced me to everyone who would also be in the operating room and all of them were also comforting and keep reassuring us that "everything would be well!!" Every post op visit has been a great experience. WE HIGHLY RECOMMEND DR. SANCHEZ AND HIS STAFF. We give him not 10, but 11 (eleven) stars."
- A.P. /
Facebook /
Aug 14, 2019
"I had a neck/chin liposuction yesterday with some fat transferred to my under eye area for a fuller, more awake look. My experience was amazing from the start! Dr. Sanchez and everyone in the office was so sweet! Not to mention everyone who took care of me at the surgery center. I mean absolutely personable and friendly people. He is also very knowledgable and knows what he's doing! It's the day after the procedure and my under eyes look SO SO SO SO GOOD! I was kind of nervou...s because it's the forefront of my face that everyone will see, but as soon as I came out of anesthesia my husband said he's glad I did it and it looked amazing. I have no puffiness or black eyes, although I have been lightly rubbing arnica bruise cream every 8 hours, arnica pills and pineapple juice. He has great bedside manners and truly cares about his work. I will be going back to him for a tummy tuck after I have kids to hide some 3rd degree burn scars I have on my stomach from a BBL from a plastic surgeon in Florida. I wont ever go to another plastic surgeon. I recommend!!!"
- C.E. /
Facebook /
Aug 10, 2019
"Love this Doctor. Great bedside manner."
- B.C. /
Facebook /
Aug 06, 2019
Previous
Next
Neck Liposuction Surgical Technique
During neck liposuction, a small cannula is used to gently remove fat. It is placed into the skin through a small incision that is made just below the chin. The incision location makes scarring almost completely invisible. Most surgeons use the tumescent ("superwet") liposuction technique during neck liposuction. The neck will be massaged while the fat is being removed to ensure that all fatty pockets have been addressed and that the neck has a smooth contour. While this aspect of the surgery is usually all that is required, some patients will have loose skin and the surgeon will remove this skin at this time to create a tight appearance. If this takes place, additional incisions are made near the ears to allow the surgeon access to the neck muscles. At this time, excess skin will be trimmed away, and the underlying muscles tightened.
Neck Liposuction During/After Surgery
Neck liposuction surgery is performed under general anesthesia. It is a relatively straightforward surgery that takes just about an hour to complete. Patients will be sent home wearing a compression garment to control bleeding, bruising and swelling. The results from neck liposuction will be seen immediately. The swelling and bruising are generally gone within 1-2 weeks and most patients can resume normal activities within about 7-10 days. Patients who have a neck lift in combination with liposuction will have a longer recovery. The results from this surgery can be very transforming, creating a slimmer, smoother neck appearance almost instantly.
Neck Liposuction Expected Cost
Get a Slimmer Neck Today!
Liposuction is one of the most common ways to reduce unwanted fat on the body. Some of our patients come to our plastic surgery office for major liposuction fat removal, while others simply need smaller changes that occur in areas such as the neck. The removal of fatty neck tissue, while small in some cases, can result in outstanding outcomes in appearance. If you have pesky pockets of fat under your chin or on your neck, call us today to make a consultation and we will be happy to discuss all of the options available to you.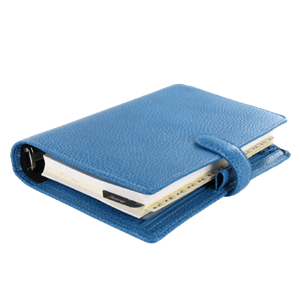 Plan Your Procedure
Average Procedure Time

0

Procedure Recovery Location

Out-Patient
Contact Us
Related Procedures
Related Posts