Fat Transfer Overview
Baton Rouge, LA plastic surgeon, Dr. Erick Sanchez, is an acclaimed specialist in fat transfer surgery (fat grafting) and helps patients to achieve their aesthetic goals by using their own body tissue. By removing fat using liposuction in areas of excess, Dr. Sanchez then uses an advanced surgical method to purify the fat, so that it is safe to inject into and shape other parts of the body. Fat transfer treatments are commonly performed in the cheeks, lips, breasts, and buttocks, where additional fullness and volume are desired. The added volume can result in a patient looking healthier, more proportioned, and/or more youthful looking.
Where is Fat Transfer Used?
Common areas for fat transfer include the face for facial rejuvenation. This includes fat grafting for under the eyes, within the cheeks and lips. Fat transfers are also common for laugh lines, as well as under the chin. One of our specialty procedures is gluteal reshaping, which involves a fat transfer to the buttocks, otherwise known as a Brazilian butt lift. Fat grafting helps to correct contour irregularities that may result from over aggressive liposuction and is often used during breast reconstruction following a mastectomy. Finally, rejuvenation of the hands using fat from the patient's own body can create gorgeous results, hiding obvious veins and tendons that become more apparent with age.
Fat Transfer Reviews
"I had a neck/chin liposuction yesterday with some fat transferred to my under eye area for a fuller, more awake look. My experience was amazing from the start! Dr. Sanchez and everyone in the office was so sweet! Not to mention everyone who took care of me at the surgery center. I mean absolutely personable and friendly people. He is also very knowledgable and knows what he's doing! It's the day after the procedure and my under eyes look SO SO SO SO GOOD! I was kind of nervou...s because it's the forefront of my face that everyone will see, but as soon as I came out of anesthesia my husband said he's glad I did it and it looked amazing. I have no puffiness or black eyes, although I have been lightly rubbing arnica bruise cream every 8 hours, arnica pills and pineapple juice. He has great bedside manners and truly cares about his work. I will be going back to him for a tummy tuck after I have kids to hide some 3rd degree burn scars I have on my stomach from a BBL from a plastic surgeon in Florida. I wont ever go to another plastic surgeon. I recommend!!!"
- C.E. /
Facebook /
Aug 10, 2019
Previous
Next
Best Candidates for Fat Transfer
Patients that desire to have a fat transfer must meet the following qualifications:
They must have an adequate amount of available fat to extract
They must have good skin laxity and tone
They should be in good health and a non-smoker
What to Expect with Fat Transfer
Our talented staff will evaluate your overall health, the area(s) of available fat, as well as your skin quality. The area(s) to have grafting will also be evaluated to judge its suitability for receiving grafts. This evaluation will help us develop your individual plan. During the consultation, our team encourages you to discuss any areas of your appearance that concern you as well what you hope to accomplish with surgery. This will help us understand your goals and expectations and determine whether they can be realistically achieved.
Fat Grafting/Transfer Recovery
Swelling and bruising are expected in the areas where fat was removed and transplanted, although it will vary between patients. The swelling and bruising will start to resolve within 1-2 weeks after surgery. A compression garment may be necessary if larger amounts of fat are removed. Most patients can resume modest activity in 7-10 days if small amounts of fat are removed and in 6-8 weeks if large amounts of fat grafts are removed. Complete recovery from fat grafting surgery usually occurs in 6 months.
Fat Transfer Expected Cost
Get Natural Results Today!
If you have an area on the body that has low volume due to weight loss, aging or genetics, a fat transfer may be a great option to consider. We invite you to schedule a consultation with our staff today so that we can assess the areas for treatment. Fat transfers result in a smooth, fuller shape and can be placed in areas as small as the lips, or as large as the buttocks.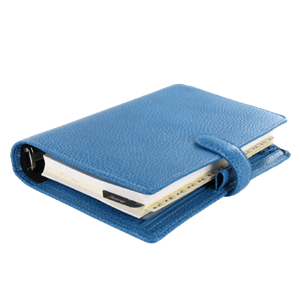 Plan Your Procedure
Average Procedure Time

0

Procedure Recovery Location

Out-Patient
Contact Us
Related Procedures
Related Post