About FaceTite
A normal part of the human body's standard aging process includes the slowing of elastin and collagen production in your epidermis. The end result is much more visible creases, wrinkles, and lines, in addition to loose skin around the jowls, chin, and neck. To fight these symptoms of aging, Eric Sanchez, M.D. provides FaceTite. This exciting nonsurgical procedure, advocated by Erick Sanchez, M.D., uses radiofrequency-guided lipolysis to melt and dislodge cells, causing your skin to firm and allowing collagen to be created at a faster rate. It is possible to receive a smoother, more youthful facial appearance which presents with fewer wrinkles without dealing with the invasiveness and recovery period from lifting operations. We invite you to schedule an appointment in our Baton Rouge, LA office to find out more about FaceTite and its amazing advantages.
Reviews
"Very happy with my procedure. Very natural looking!"
- E.E. /
Facebook /
Aug 16, 2018
"Very pleased with Dr. Sanchez and his staff! His work is amazing and they make you feel comfortable throughout the whole process. Highly recommend!"
- A.G. /
Facebook /
Dec 13, 2019
"He is phenomenal! From Making a decision to actually getting a procedure done it was a 3 year long journey with anual visits and updates. Each and every time him and his staff were sooooo kind, knowledgeable and made sure we were comfortable. The day of the procedure he was there early , introduced me to everyone who would also be in the operating room and all of them were also comforting and keep reassuring us that "everything would be well!!" Every post op visit has been a great experience. WE HIGHLY RECOMMEND DR. SANCHEZ AND HIS STAFF. We give him not 10, but 11 (eleven) stars."
- A.P. /
Facebook /
Aug 14, 2019
"I had a neck/chin liposuction yesterday with some fat transferred to my under eye area for a fuller, more awake look. My experience was amazing from the start! Dr. Sanchez and everyone in the office was so sweet! Not to mention everyone who took care of me at the surgery center. I mean absolutely personable and friendly people. He is also very knowledgable and knows what he's doing! It's the day after the procedure and my under eyes look SO SO SO SO GOOD! I was kind of nervou...s because it's the forefront of my face that everyone will see, but as soon as I came out of anesthesia my husband said he's glad I did it and it looked amazing. I have no puffiness or black eyes, although I have been lightly rubbing arnica bruise cream every 8 hours, arnica pills and pineapple juice. He has great bedside manners and truly cares about his work. I will be going back to him for a tummy tuck after I have kids to hide some 3rd degree burn scars I have on my stomach from a BBL from a plastic surgeon in Florida. I wont ever go to another plastic surgeon. I recommend!!!"
- C.E. /
Facebook /
Aug 10, 2019
"Love this Doctor. Great bedside manner."
- B.C. /
Facebook /
Aug 06, 2019
Previous
Next
Ideal Candidates
FaceTite is a great choice to tighten skin around the neck and chin. You're a great candidate for this treatment if you are experiencing early signs of aging and wish for an improvement in collagen production to achieve skin that is tighter. To be able to undergo this therapy, you shouldn't be pregnant or have had facial injections performed over the previous 6 – 8 months. An appointment with Dr. Sanchez will help you learn whether you qualify for this procedure.
Procedure Technique
This cosmetic therapy utilizes a minimally invasive process that involves placing a tiny cannula beneath your skin while utilizing local anesthesia. Once the cannula is placed, the temperature will be controlled and monitored through external and internal thermometers to make certain the heat stays at a comfortable temperature. The radiofrequency power the FaceTite device releases will succeed in minimizing fat cells, and will additionally cause skin to contract, igniting an increase in collagen production. Sessions normally last about 45 minutes per each treated area.
What to Expect
Following a FaceTite treatment, you'll be asked to return home to rest and relax for the remainder of the day wearing a fitted compression garment. You will be ready to go back to your daily routine by the following day. It will take approximately three days for any discoloration or swelling to fade. Strenuous exercises and activities should be avoided for approximately two weeks after the treatment. Patients will usually notice some results after their FaceTite therapy. But because the process involves stimulating the collagen growth process, you will notice more gradual improvements for 3 – 8 weeks afterward. Your results will likely be long lasting should you keep a healthy weight through a proper diet plan and exercise.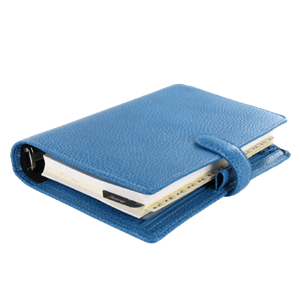 Younger, Tighter Skin
Aesthetic surgery procedures such as neck and face lifts do not need to be the only available option for producing tighter, more youthful skin. FaceTite, provided by our Baton Rouge, LA plastic surgery office, can firm the skin and address problematic areas on the face. It utilizes a special radiofrequency-assisted lipolysis procedure that stimulates collagen and contracts the epidermis. Call now to schedule your appointment with Dr. Sanchez.
Related Posts