Chin Augmentation Overview
Extending the position of the chin through augmentation procedures can have a beautiful effect on facial balance and harmony. Baton Rouge plastic surgeon, Dr. Erick Sanchez, has two augmentation strategies to enlarge and reshape the chin. He can add a synthetic implant to the bone (chin implant) or cut and reposition the chin bone (osteotomy). The incisions for the chin augmentation can be virtually invisible as it is placed inside the mouth or in the small crease beneath the chin. Changing a recessed chin can have a tremendous effect on the overall appearance of the face, as our patients at Sanchez Plastic Surgery can attest to with their surgery results.
Reviews
"Very happy with my procedure. Very natural looking!"
- E.E. /
Facebook /
Aug 16, 2018
"Very pleased with Dr. Sanchez and his staff! His work is amazing and they make you feel comfortable throughout the whole process. Highly recommend!"
- A.G. /
Facebook /
Dec 13, 2019
"He is phenomenal! From Making a decision to actually getting a procedure done it was a 3 year long journey with anual visits and updates. Each and every time him and his staff were sooooo kind, knowledgeable and made sure we were comfortable. The day of the procedure he was there early , introduced me to everyone who would also be in the operating room and all of them were also comforting and keep reassuring us that "everything would be well!!" Every post op visit has been a great experience. WE HIGHLY RECOMMEND DR. SANCHEZ AND HIS STAFF. We give him not 10, but 11 (eleven) stars."
- A.P. /
Facebook /
Aug 14, 2019
"I had a neck/chin liposuction yesterday with some fat transferred to my under eye area for a fuller, more awake look. My experience was amazing from the start! Dr. Sanchez and everyone in the office was so sweet! Not to mention everyone who took care of me at the surgery center. I mean absolutely personable and friendly people. He is also very knowledgable and knows what he's doing! It's the day after the procedure and my under eyes look SO SO SO SO GOOD! I was kind of nervou...s because it's the forefront of my face that everyone will see, but as soon as I came out of anesthesia my husband said he's glad I did it and it looked amazing. I have no puffiness or black eyes, although I have been lightly rubbing arnica bruise cream every 8 hours, arnica pills and pineapple juice. He has great bedside manners and truly cares about his work. I will be going back to him for a tummy tuck after I have kids to hide some 3rd degree burn scars I have on my stomach from a BBL from a plastic surgeon in Florida. I wont ever go to another plastic surgeon. I recommend!!!"
- C.E. /
Facebook /
Aug 10, 2019
"Love this Doctor. Great bedside manner."
- B.C. /
Facebook /
Aug 06, 2019
Previous
Next
Best Candidates for Chin Augmentation
Good candidates for chin augmentation surgery are men and women who demonstrate:
A recessed or 'weak' chin
A lack of definition to the neck
A weak profile due to a limited chin structure
A facial imbalance as it pertains to structure
What to Expect with Chin Augmentation
During the consultation, we will evaluate the origin of the chin shortness, determined by looking at the face and neck as well as the position of the teeth. In some patients, a severe overbite (lower teeth behind the upper teeth) may be present and the chin position may be a reflection of an overall shorter lower jaw. In these patients, other treatment options may be considered, including jaw surgery. In some cases, an X-ray in profile may be useful to look at the bone and the facial profile for treatment planning. For patients who simply need a chin implant only, the implant is positioned over the bone below the lips in a pocket that is created to hold the prosthesis in place. Scarring is usually not evident since the incisions are placed under the chin or within the lower lip. Liposuction of the chin and/or neck may be incorporated to help accentuate a more defined jawline.
Chin Augmentation Recovery
Recovery for chin augmentation depends on the nature of the surgery. For chin implants, the recovery requires much less downtime than genioplasty or jaw surgery where the bone, teeth and jaw are manipulated. Swelling and bruising are common after all approaches. A chinstrap is usually used after surgery to control swelling and help the overlying tissues adapt to the implant or bone. When the chin bone is moved, there is usually a short period of lower lip numbness that resolves several weeks after surgery. The swelling and bruising will start to resolve 7-10 days after surgery, although this will vary between patients.
Chin Augmentation Expected Cost
Chin augmentation surgery adds fullness and shape to the lower jaw. It helps create a stronger profile, and a more distinguished facial appearance for both men and women. If you have a recessed chin or feel your profile is weak due to a small chin, we encourage you to call our plastic surgery office today and schedule a consultation.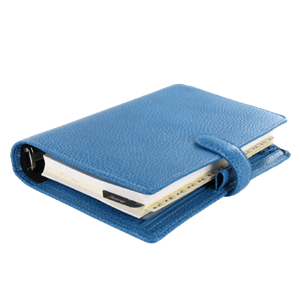 Plan Your Procedure
Average Procedure Time

0

Procedure Recovery Location

Out-Patient
Contact Us
Related Procedures