About Breast Implant Removal
Occasionally, after undergoing a breast augmentation to change the size and contour of the breasts, some women may choose to have them removed and taken out for any number of factors. At Sanchez Plastic Surgery in Baton Rouge, LA, Dr. Sanchez can consult with patients who have made the decision to remove their breast implants. At times, a breast lift might be required following implant removal based on the size and type of the former implants, as well as how much the skin was stretched. A breast lift can typically help reduce sagging or excess skin, which could remain after an implant is removed. Patients that desire to go back to their previous breast size can still attain a natural appearance with breast implant removal surgery. Dr. Sanchez will examine the breasts and create a treatment plan to help get your breasts as close to their original appearance as medically and cosmetically possible.
Reviews
"Very happy with my procedure. Very natural looking!"
- E.E. /
Facebook /
Aug 16, 2018
"Very pleased with Dr. Sanchez and his staff! His work is amazing and they make you feel comfortable throughout the whole process. Highly recommend!"
- A.G. /
Facebook /
Dec 13, 2019
"He is phenomenal! From Making a decision to actually getting a procedure done it was a 3 year long journey with anual visits and updates. Each and every time him and his staff were sooooo kind, knowledgeable and made sure we were comfortable. The day of the procedure he was there early , introduced me to everyone who would also be in the operating room and all of them were also comforting and keep reassuring us that "everything would be well!!" Every post op visit has been a great experience. WE HIGHLY RECOMMEND DR. SANCHEZ AND HIS STAFF. We give him not 10, but 11 (eleven) stars."
- A.P. /
Facebook /
Aug 14, 2019
"I had a neck/chin liposuction yesterday with some fat transferred to my under eye area for a fuller, more awake look. My experience was amazing from the start! Dr. Sanchez and everyone in the office was so sweet! Not to mention everyone who took care of me at the surgery center. I mean absolutely personable and friendly people. He is also very knowledgable and knows what he's doing! It's the day after the procedure and my under eyes look SO SO SO SO GOOD! I was kind of nervou...s because it's the forefront of my face that everyone will see, but as soon as I came out of anesthesia my husband said he's glad I did it and it looked amazing. I have no puffiness or black eyes, although I have been lightly rubbing arnica bruise cream every 8 hours, arnica pills and pineapple juice. He has great bedside manners and truly cares about his work. I will be going back to him for a tummy tuck after I have kids to hide some 3rd degree burn scars I have on my stomach from a BBL from a plastic surgeon in Florida. I wont ever go to another plastic surgeon. I recommend!!!"
- C.E. /
Facebook /
Aug 10, 2019
"Love this Doctor. Great bedside manner."
- B.C. /
Facebook /
Aug 06, 2019
Previous
Next
Breast Implant Removal Ideal Candidates
Implant removal surgery may be utilized to fix a range of issues a patient may experience after a breast augmentation, such as scar tissue (capsular contracture), implant malfunction, and general unhappiness with the breast implants. Sometimes, women might simply prefer their original breast size and wish to restore their natural look. Regardless of the reason, breast implant removal surgery works to reestablish a natural, desirable aesthetic look. Even if a breast lift is needed in correlation with the removal, Dr. Sanchez will use the latest lift and incision techniques to create a natural-looking appearance. Before your surgery, Dr. Sanchez will talk with you regarding your desired look for your breasts, as well as the way to attain it.
Breast Implant Removal Surgical Technique
During your breast implant removal procedure, the implants are taken out and scar tissue might also have to be surgically eliminated. Scar tissue is not uncommon after a breast augmentation and will need to be removed if it's affecting the form of your breast or causing discomfort. After the implants have been taken out, Dr. Sanchez will reshape the cavity so that it is clean of scar tissue and can then perform a fat transfer, breast lift, or possibly both based on what had been decided during your consultation. A fat transfer is sometimes performed to create an even shape and still add a natural amount of volume if it is depleted after the implants are removed.
What to Expect with Breast Implant Removal
The recovery period will vary for every individual, depending on the repair required after the procedure. After the process, Dr. Sanchez will provide post-procedure directions and might suggest additional procedures to help eliminate scarring. For the first few weeks, patients may experience swelling and bruising and must restrict strenuous exercise until otherwise permitted. But, patients are invited to stand and gradually move around as it will help with blood circulation. Optimal results can normally be observed roughly 4 – 6 months following the operation.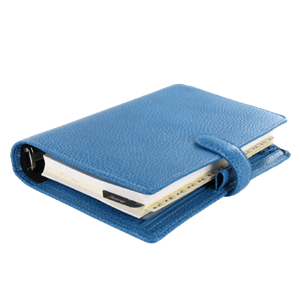 Restore Your Natural Look
Numerous factors could cause you to be dissatisfied with your current breast implants. Whether they're the wrong texture, shape, or size, Sanchez Plastic Surgery can help you to obtain the look you desire with breast implant removal. At a consultation, Dr. Sanchez will speak with you regarding your choices to renew the appearance and feel of your breasts. To get more information, call our Baton Rouge, LA plastic surgery center at your earliest convenience.