An upper body lift is a body contouring surgery performed by plastic surgeon, Dr. Erick Sanchez, that removes wrinkled, hanging skin on the upper body. The best candidates for these procedures are men and women with sagging skin and fatty tissue in multiple areas of the upper half of their body that is nearly impossible to lose with diet and exercise alone. By reshaping and tightening the skin, the upper body lift alter the love handles on the upper back, flabby skin on the underside of the arms, deflated breasts, and fat bulges on the upper abdomen. This combination of surgeries at Sanchez Plastic Surgery in Baton Rouge, LA is common for patients who have lost 100 pounds or more.
Reviews
"Very happy with my procedure. Very natural looking!"
- E.E. /
Facebook /
Aug 16, 2018
"Best Surgeon Ever! - Dr. Sanchez and his full staff are beyond amazing. They're all very friendly and have great customer service. Dr. Sanchez goes beyond expectations to make sure his patients are completely satisfied. There aren't words to express how grateful I am for your expertise, attention to detail, and perfection in my surgery. I am elated and overjoyed with my new body.  You guys are the best! Thank you for the wonderful care the past year. I couldn't have asked for a better doctor and team to accompany me on my journey. I love you all! Z:)"
- Anonymous /
Vitals /
Dec 04, 2018
"(Translated by Google) Dr. Sanchez is very professional, the result of my surgeries was very good. Thanks Dr Sanchez.Great Dr.!(Original)El Dr Sanchez es muy profecional, el resultado de mis cirugias fue muy bueno. Gracias Dr Sanchez.Great Dr.!"
- S.G. /
Google /
Nov 04, 2018
"OUTSTANDING PLASTIC SURGEON!!! I did a lot of research before I decided on Dr. Sanchez. His great reviews was what made me decide to make an appointment with him and he was even more amazing than his reviews. I was very nervous about having my procedure but he and his staff put me at ease from my very first appointment. My experience of having my tummy tuck surgery with him could have not been better. I am so pleased with the results so far. Every chance I get I tell people how great he and his staff are. If you're considering having any procedures done, make an appointment with Dr. Sanchez and you won't need to get a second opinion or price. His staff was fantastic and made sure I had everything I needed before and after my surgery. They will make you feel comfortable no matter how self conscious you may be and he will allow you to decide if it's right for you and will be kind, caring and courteous. Best decision I ever made! Thank you Dr. Sanchez!!! Wendy"
- W.M. /
Google /
Oct 31, 2018
"El Dr Sanchez es muy profecional, el resultado de mis cirugias fue muy bueno. Gracias Dr Sanchez.Great Dr.!"
- S.G. /
Google /
Oct 29, 2018
Previous
Next
An upper body lift can include a combination of an arm lift, a breast lift and liposuction on the upper back. The extent of the surgical intervention will differ from patient to patient. During the initial consultation, our surgeon will assess your arms, breasts, upper back, abdomen and torso to discuss the body contouring techniques that will be used to create a tailored upper body lift that meets the patient goals. Liposuction is almost always used to eliminate excess fat and tissue. We will work one-on-one with the patient to identify the areas of the body that will be surgically corrected. This combination of procedures will be performed on the same day or as discussed with your surgeon.
Our patients usually spend a couple nights in the hospital after upper body lift surgery, and total of two weeks off from work to recovery from the surgery. Patients will be required to maintain multiple drains on their body to help drain excess fluid and blood. The recovery following an upper body lift can be lengthy due to the nature of having multiple surgeries. Six week after the operation, most patients begin to feel normal and start to see results. At this time, exercise can gradually be resumed.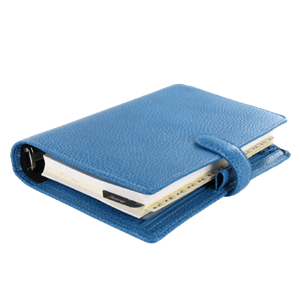 On average, an upper body surgery has a recovery time of about six weeks. Because an upper body lift and a lower body lift are fairly extensive surgical undertakings, most surgeons will opt to separate the procedures into two separate surgeries. This is to minimize risks, allow for healing, and keep the patient healthy.
We make every effort to place the incisions in areas that can be covered with clothing and hidden as much as possible. Incision placement is truly dependent on the patient's body and surgical needs, and this varies for each patient.
Your medical coverage and benefits will be discussed during your financial meeting with one of our billing and insurance coordinators. In most cases, insurance companies will not cover cosmetic surgery. Only in cases of medical problems or infection that exists because of loose and hanging skin in weight loss patients.
Will I See Positive Results?
Yes, upper body surgery does produce positive results. Seeing a dramatic difference in your physique and shape can give you a major boost in body confidence. This surgery allows many to feel confident in their own skin again. Many patients say that they feel like they have a brand new body following this procedure and that they can't wait to wear form-fitting clothes.
Related Procedures