Labiaplasty Overview
Why would a woman need labiaplasty? The labia can become misshapen after pregnancy or weight loss, and some women are born with asymmetrical vaginal lips. Labiaplasty (also referred to as labia rejuvenation) is a remarkable surgery that reconstructs the outer appearance of the labia by contouring the surrounding skin and tissue of the vaginal lips. Baton Rouge plastic surgeon, Dr. Erick Sanchez's surgical technique creates a positive result, often refreshing and reshaping the vaginal lips to exceed patient goals. Irregular or enlarged labia can create an unattractive look, chronic irritations, discomfort during sexual activity, and can become painful in certain clothing. Dr. Sanchez offers complete privacy, discretion, and compassion to all patients considering this surgery.
Reviews
"Very happy with my procedure. Very natural looking!"
- E.E. /
Facebook /
Aug 16, 2018
"Very pleased with Dr. Sanchez and his staff! His work is amazing and they make you feel comfortable throughout the whole process. Highly recommend!"
- A.G. /
Facebook /
Dec 13, 2019
"He is phenomenal! From Making a decision to actually getting a procedure done it was a 3 year long journey with anual visits and updates. Each and every time him and his staff were sooooo kind, knowledgeable and made sure we were comfortable. The day of the procedure he was there early , introduced me to everyone who would also be in the operating room and all of them were also comforting and keep reassuring us that "everything would be well!!" Every post op visit has been a great experience. WE HIGHLY RECOMMEND DR. SANCHEZ AND HIS STAFF. We give him not 10, but 11 (eleven) stars."
- A.P. /
Facebook /
Aug 14, 2019
"I had a neck/chin liposuction yesterday with some fat transferred to my under eye area for a fuller, more awake look. My experience was amazing from the start! Dr. Sanchez and everyone in the office was so sweet! Not to mention everyone who took care of me at the surgery center. I mean absolutely personable and friendly people. He is also very knowledgable and knows what he's doing! It's the day after the procedure and my under eyes look SO SO SO SO GOOD! I was kind of nervou...s because it's the forefront of my face that everyone will see, but as soon as I came out of anesthesia my husband said he's glad I did it and it looked amazing. I have no puffiness or black eyes, although I have been lightly rubbing arnica bruise cream every 8 hours, arnica pills and pineapple juice. He has great bedside manners and truly cares about his work. I will be going back to him for a tummy tuck after I have kids to hide some 3rd degree burn scars I have on my stomach from a BBL from a plastic surgeon in Florida. I wont ever go to another plastic surgeon. I recommend!!!"
- C.E. /
Facebook /
Aug 10, 2019
"Love this Doctor. Great bedside manner."
- B.C. /
Facebook /
Aug 06, 2019
Previous
Next
What to Consider
Females contemplating labiaplasty should consult with a board-certified plastic surgeon to perform this surgery. While many OBGYNs have the ability to surgically remove any excess skin that is present in the labia, they are not specialized in the aesthetics of contouring the labia to the patient's desired outcome. This is also to ensure that the latest cosmetic reshaping techniques are used to not only create a more aesthetically pleasing appearance, but to ensure nerve damage does not occur in the surgical process. A talented plastic surgeon with many years of experience will be able to provide the best results in keeping the natural color and shape of the labia creating a visual appeal that patients love with little to no scarring.
Labiaplasty Surgical Process
A device known as Iris Scissors is the most popular approach to labiaplasty. Iris Scissors is a technically advanced tool that is used to delicately and impressively contour the inside folds of the labia. During the surgery, an appealing "V" contoured segment is purposefully shaped to the vaginal lips, and excess skin is eliminated to reduce the size of the labia. Dissolvable sutures are used to quickly and safely close any incisions made during the process, and the surgeon intentionally works to reconstruct the vaginal lips to the patient's desired outcome.
Labiaplasty During/After Surgery
General anesthesia is used during this surgery, which is performed in an accredited surgical facility on an outpatient basis. On average, labiaplasty takes between 1-2 hours to complete, although the exact time depends heavily on the severity of the patient's case. Certain activities, such as sexual intercourse and the use of tampons, should be avoided for 4-6 weeks. Temporary numbness in the vaginal region directly after the procedure is considered normal. A labiaplasty affects the lips only and leaves the clitoris, the area of intense sensitivity, widely unaffected. This surgery can be life changing for a woman, making her feel confident, sexy and youthful once the healing period has concluded.
Labiaplasty Expected Cost
Schedule Your Consult Today
Our entire staff understands the sensitive nature of this procedure and thus we treat ever patient with respect and compassion as they consider this surgery. During the consultation, a full examination will be provided, and a treatment plan recommended. Patients will leave feeling hopeful and confident that this surgery can make a positive difference in their lives.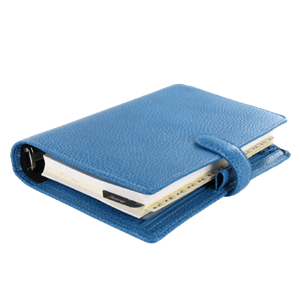 Plan Your Procedure
Average Procedure Time

0

Procedure Recovery Location

In-Patient
Contact Us
Related Procedures
Related Post