Butt Lift Overview
Natural body changes, such as aging and weight loss, can leave your buttocks sagging with unwanted, loose skin. A butt lift is a procedure that offers individuals the opportunity to obtain tighter and more toned buttocks through cosmetic surgery. Bariatric patients, who experience significant weight loss, may have abundant wrinkled and loose skin, especially under the bottom where it meets the upper thigh area. During butt lift surgery, our plastic surgeon, Dr. Erick Sanchez, will remove excess skin and tissue from this area so that it is lifted and secured to create a nice, tight and toned appearance. During a consultation, Dr. Sanchez will walk you step-by-step through the surgery to answer any questions and address any concerns.
Best Candidates for Butt Lift
A surgical butt lift is reserved for patients who have loose, hanging skin on and under the buttock. Weight loss patients are usually great candidates for this procedure because once the weight has been lost, the skin typically does not shrink back to its natural state. This surgery removes this skin and creates a normal appearance.
Reviews
"Very happy with my procedure. Very natural looking!"
- E.E. /
Facebook /
Aug 16, 2018
"Very pleased with Dr. Sanchez and his staff! His work is amazing and they make you feel comfortable throughout the whole process. Highly recommend!"
- A.G. /
Facebook /
Dec 13, 2019
"He is phenomenal! From Making a decision to actually getting a procedure done it was a 3 year long journey with anual visits and updates. Each and every time him and his staff were sooooo kind, knowledgeable and made sure we were comfortable. The day of the procedure he was there early , introduced me to everyone who would also be in the operating room and all of them were also comforting and keep reassuring us that "everything would be well!!" Every post op visit has been a great experience. WE HIGHLY RECOMMEND DR. SANCHEZ AND HIS STAFF. We give him not 10, but 11 (eleven) stars."
- A.P. /
Facebook /
Aug 14, 2019
"I had a neck/chin liposuction yesterday with some fat transferred to my under eye area for a fuller, more awake look. My experience was amazing from the start! Dr. Sanchez and everyone in the office was so sweet! Not to mention everyone who took care of me at the surgery center. I mean absolutely personable and friendly people. He is also very knowledgable and knows what he's doing! It's the day after the procedure and my under eyes look SO SO SO SO GOOD! I was kind of nervou...s because it's the forefront of my face that everyone will see, but as soon as I came out of anesthesia my husband said he's glad I did it and it looked amazing. I have no puffiness or black eyes, although I have been lightly rubbing arnica bruise cream every 8 hours, arnica pills and pineapple juice. He has great bedside manners and truly cares about his work. I will be going back to him for a tummy tuck after I have kids to hide some 3rd degree burn scars I have on my stomach from a BBL from a plastic surgeon in Florida. I wont ever go to another plastic surgeon. I recommend!!!"
- C.E. /
Facebook /
Aug 10, 2019
"Love this Doctor. Great bedside manner."
- B.C. /
Facebook /
Aug 06, 2019
Previous
Next
What to Expect with Butt Lift
Butt lift surgery typically consists of incisions made underneath the butt cheeks, where the cheek meets the upper thigh. During the procedure, any loose or hanging skin will be cut away and the remaining skin will be lifted and pulled securely into a new position. Sutures are used to securely hold the skin in its new position. In some cases, liposuction may be needed to remove existing, unwanted fat pockets. After the healing process, there will be minimal scarring, however, it will not be visible because of the placement of the incision.
Butt Lift Recovery
Taking approximately 2 hours to fully complete, butt lift surgery is an outpatient procedure generally performed under general anesthesia or IV sedation. There will be bruising and swelling near the incision area, and walking will be difficult the first few days after surgery. A full recovery from this surgery is usually evident within 3-6 months. With a healthy lifestyle and diet, the surgical results should last a lifetime.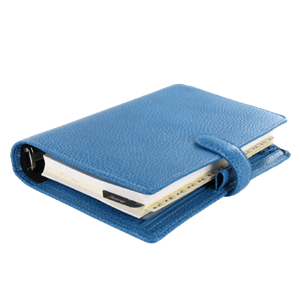 Get a Tighter Butt Today!
A surgical butt lift can create dramatic improvement to the rear-end, especially for weight loss patients seeking to finalize their personal transformation. This surgery creates a tighter butt, a shapelier silhouette, but more importantly, it allows patients to be free to wear the clothes they desire, move about more freely, and exercise without having a saggy butt. For more information on this skin tightening procedure, we invite you to call our plastic surgery office today and schedule your consultation.
Related Procedures
Related Posts