Brazilian Butt Lift Overview
The Brazilian Butt Lift procedure has gained increasing popularity in recent years due to its natural, gorgeous outcomes using a patient's own body fat. Plastic surgeon, Dr. Erick Sanchez, performs the Brazilian butt lift procedure by harvesting fat from the patient's body using liposuction, purifies the fat, and then injects the fat into the buttocks, creating a rounder and fuller bottom. This surgery is a great opportunity for men and women who have experienced flattened buttocks because of genetics, weight loss, or aging, which can negatively affect the way their clothes fit, as well as impact self-esteem, to boost their appearance and confidence.
Best Candidates for Brazilian Butt Lift
The best candidates for a Brazilian butt lift are those who have a flat or deflated buttock, but yet have enough fat elsewhere on the body to extract for the transfer. Patients who are very thin, may not be suitable candidates for this surgery. Butt implants are usually a better option for these individuals. Candidates who undergo a fat transfer to the buttock should maintain a healthy diet and lifestyle, and avoid smoking.
Reviews
"Very happy with my procedure. Very natural looking!"
- E.E. /
Facebook /
Aug 16, 2018
"Very pleased with Dr. Sanchez and his staff! His work is amazing and they make you feel comfortable throughout the whole process. Highly recommend!"
- A.G. /
Facebook /
Dec 13, 2019
"He is phenomenal! From Making a decision to actually getting a procedure done it was a 3 year long journey with anual visits and updates. Each and every time him and his staff were sooooo kind, knowledgeable and made sure we were comfortable. The day of the procedure he was there early , introduced me to everyone who would also be in the operating room and all of them were also comforting and keep reassuring us that "everything would be well!!" Every post op visit has been a great experience. WE HIGHLY RECOMMEND DR. SANCHEZ AND HIS STAFF. We give him not 10, but 11 (eleven) stars."
- A.P. /
Facebook /
Aug 14, 2019
"I had a neck/chin liposuction yesterday with some fat transferred to my under eye area for a fuller, more awake look. My experience was amazing from the start! Dr. Sanchez and everyone in the office was so sweet! Not to mention everyone who took care of me at the surgery center. I mean absolutely personable and friendly people. He is also very knowledgable and knows what he's doing! It's the day after the procedure and my under eyes look SO SO SO SO GOOD! I was kind of nervou...s because it's the forefront of my face that everyone will see, but as soon as I came out of anesthesia my husband said he's glad I did it and it looked amazing. I have no puffiness or black eyes, although I have been lightly rubbing arnica bruise cream every 8 hours, arnica pills and pineapple juice. He has great bedside manners and truly cares about his work. I will be going back to him for a tummy tuck after I have kids to hide some 3rd degree burn scars I have on my stomach from a BBL from a plastic surgeon in Florida. I wont ever go to another plastic surgeon. I recommend!!!"
- C.E. /
Facebook /
Aug 10, 2019
"Love this Doctor. Great bedside manner."
- B.C. /
Facebook /
Aug 06, 2019
Previous
Next
What to Expect with Brazilian Butt Lift
Prior to the procedure, the patient's body will be assessed to determine where on the body the liposuction will extract fat. The patient will also have the opportunity to discuss their desired look for their buttocks. Liposuction is used, and the fat is then filtered and grafted for an effective transfer. Some of the fat extracted will not be injected into the buttocks because it did not pass the filtration process. The healthy fat is then injected into designated areas of the buttocks through a syringe. Many layers of fat may be used to achieve the desired look, however, the incisions are very small and will leave very minimal scarring.
Brazilian Butt Lift Recovery
A Brazilian butt lift is an outpatient surgery that typically takes about 2 hours to perform. The length and outcome of the procedure is dependent upon how many donor sites are needed to extract fat, as well as how many layers of injections are needed to achieve the desired look. After the procedure, patients can expect swelling and bruising of the rear-end and the liposuctioned area(s). Patients will have difficulty sitting and may not be able to comfortably do so until the swelling has subsided. It will take approximately 3 months to see the full aesthetic results of the procedure.
What is a Brazilian Butt Lift?
Brazilian Butt Lift Expected Cost
Get a Shapelier Butt Today!
The Brazilian butt lift is an excellent procedure for individuals seeking a shapelier buttock, but who desire a natural way to achieve this look. Following this cosmetic enhancement, the butt appears larger, curvier, and lifted. Call our cosmetic surgery practice today and learn more about this popular treatment and get the silhouette you have always dreamed of having.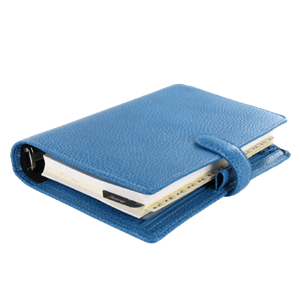 Related Procedures
Related Posts