The Brazilian Butt Lift procedure has gained increasing popularity in recent years due to its natural, gorgeous outcomes using a patient's own body fat. Plastic surgeon, Dr. Erick Sanchez, performs the Brazilian butt lift procedure by harvesting fat from the patient's body using liposuction, purifies the fat, and then injects the fat into the buttocks, creating a rounder and fuller bottom. This surgery is a great opportunity for men and women who have experienced flattened buttocks because of genetics, weight loss, or aging, which can negatively affect the way their clothes fit, as well as impact self-esteem, to boost their appearance and confidence.
The best candidates for a Brazilian butt lift are those who have a flat or deflated buttock, but yet have enough fat elsewhere on the body to extract for the transfer. Patients who are very thin, may not be suitable candidates for this surgery. Butt implants are usually a better option for these individuals. Candidates who undergo a fat transfer to the buttock should maintain a healthy diet and lifestyle, and avoid smoking.
Reviews
"Very happy with my procedure. Very natural looking!"
- E.E. /
Facebook /
Aug 16, 2018
"Best Surgeon Ever! - Dr. Sanchez and his full staff are beyond amazing. They're all very friendly and have great customer service. Dr. Sanchez goes beyond expectations to make sure his patients are completely satisfied. There aren't words to express how grateful I am for your expertise, attention to detail, and perfection in my surgery. I am elated and overjoyed with my new body.  You guys are the best! Thank you for the wonderful care the past year. I couldn't have asked for a better doctor and team to accompany me on my journey. I love you all! Z:)"
- Anonymous /
Vitals /
Dec 04, 2018
"(Translated by Google) Dr. Sanchez is very professional, the result of my surgeries was very good. Thanks Dr Sanchez.Great Dr.!(Original)El Dr Sanchez es muy profecional, el resultado de mis cirugias fue muy bueno. Gracias Dr Sanchez.Great Dr.!"
- S.G. /
Google /
Nov 04, 2018
"OUTSTANDING PLASTIC SURGEON!!! I did a lot of research before I decided on Dr. Sanchez. His great reviews was what made me decide to make an appointment with him and he was even more amazing than his reviews. I was very nervous about having my procedure but he and his staff put me at ease from my very first appointment. My experience of having my tummy tuck surgery with him could have not been better. I am so pleased with the results so far. Every chance I get I tell people how great he and his staff are. If you're considering having any procedures done, make an appointment with Dr. Sanchez and you won't need to get a second opinion or price. His staff was fantastic and made sure I had everything I needed before and after my surgery. They will make you feel comfortable no matter how self conscious you may be and he will allow you to decide if it's right for you and will be kind, caring and courteous. Best decision I ever made! Thank you Dr. Sanchez!!! Wendy"
- W.M. /
Google /
Oct 31, 2018
"El Dr Sanchez es muy profecional, el resultado de mis cirugias fue muy bueno. Gracias Dr Sanchez.Great Dr.!"
- S.G. /
Google /
Oct 29, 2018
Previous
Next
Prior to the procedure, the patient's body will be assessed to determine where on the body the liposuction will extract fat. The patient will also have the opportunity to discuss their desired look for their buttocks. Liposuction is used, and the fat is then filtered and grafted for an effective transfer. Some of the fat extracted will not be injected into the buttocks because it did not pass the filtration process. The healthy fat is then injected into designated areas of the buttocks through a syringe. Many layers of fat may be used to achieve the desired look, however, the incisions are very small and will leave very minimal scarring.
Brazilian Butt Lift Recovery
A Brazilian butt lift is an outpatient surgery that typically takes about 2 hours to perform. The length and outcome of the procedure is dependent upon how many donor sites are needed to extract fat, as well as how many layers of injections are needed to achieve the desired look. After the procedure, patients can expect swelling and bruising of the rear-end and the liposuctioned area(s). Patients will have difficulty sitting and may not be able to comfortably do so until the swelling has subsided. It will take approximately 3 months to see the full aesthetic results of the procedure.
What is a Brazilian Butt Lift?
Get a Shapelier Butt Today!
The Brazilian butt lift is an excellent procedure for individuals seeking a shapelier buttock, but who desire a natural way to achieve this look. Following this cosmetic enhancement, the butt appears larger, curvier, and lifted. Call our cosmetic surgery practice today and learn more about this popular treatment and get the silhouette you have always dreamed of having.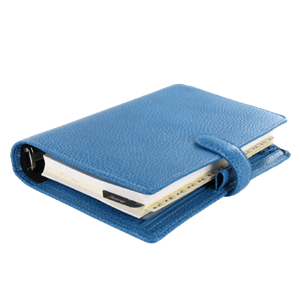 Related Procedures