At our Baton Rouge, LA practice, we understand it may be quite hard and almost impossible at times to eliminate those extra few pounds of stubborn fat in spite of the correct diet plan and exercise. This is why our experienced and trained plastic surgeon, Dr. Erick Sanchez, provides BodyTite to his Baton Rouge, LA patients for a minimally invasive fat loss solution. BodyTite is a wonderful choice if you're looking for a sleek, toned appearance while avoiding the invasiveness and healing period which accompanies an operation. Utilizing radiofrequency-assisted liposuction, BodyTite can both target fat cells and tighten skin with heat. This process was approved by the Food and Drug Administration as a minimally invasive and successful process, with many individuals reporting a number of inches lost following their procedure. If you are interested in learning more, then we ask you to schedule an appointment at our Baton Rouge, LA facility today.
Reviews
"Very happy with my procedure. Very natural looking!"
- E.E. /
Facebook /
Aug 16, 2018
"Best Surgeon Ever! - Dr. Sanchez and his full staff are beyond amazing. They're all very friendly and have great customer service. Dr. Sanchez goes beyond expectations to make sure his patients are completely satisfied. There aren't words to express how grateful I am for your expertise, attention to detail, and perfection in my surgery. I am elated and overjoyed with my new body.  You guys are the best! Thank you for the wonderful care the past year. I couldn't have asked for a better doctor and team to accompany me on my journey. I love you all! Z:)"
- Anonymous /
Vitals /
Dec 04, 2018
"(Translated by Google) Dr. Sanchez is very professional, the result of my surgeries was very good. Thanks Dr Sanchez.Great Dr.!(Original)El Dr Sanchez es muy profecional, el resultado de mis cirugias fue muy bueno. Gracias Dr Sanchez.Great Dr.!"
- S.G. /
Google /
Nov 04, 2018
"OUTSTANDING PLASTIC SURGEON!!! I did a lot of research before I decided on Dr. Sanchez. His great reviews was what made me decide to make an appointment with him and he was even more amazing than his reviews. I was very nervous about having my procedure but he and his staff put me at ease from my very first appointment. My experience of having my tummy tuck surgery with him could have not been better. I am so pleased with the results so far. Every chance I get I tell people how great he and his staff are. If you're considering having any procedures done, make an appointment with Dr. Sanchez and you won't need to get a second opinion or price. His staff was fantastic and made sure I had everything I needed before and after my surgery. They will make you feel comfortable no matter how self conscious you may be and he will allow you to decide if it's right for you and will be kind, caring and courteous. Best decision I ever made! Thank you Dr. Sanchez!!! Wendy"
- W.M. /
Google /
Oct 31, 2018
"El Dr Sanchez es muy profecional, el resultado de mis cirugias fue muy bueno. Gracias Dr Sanchez.Great Dr.!"
- S.G. /
Google /
Oct 29, 2018
Previous
Next
You may be a great candidate for a BodyTite treatment if you are attempting to minimize difficult fat in problem areas like the flanks, abdomen, back, knees, thighs, and arms. This procedure is particularly great for patients seeking to prevent a lengthy recovery period, since BodyTite does not require the same amount of recovery as a surgical procedure. BodyTite is not a recommended weight reduction alternative and is used primarily for toning your body and eliminating small quantities of fat.
BodyTite procedures are typically performed with only local anesthesia, though general anesthesia may be made available for patients that are anxious about the process. The first step of the procedure is to create small, 3mm incisions around the treatment sites where the BodyTite apparatus is going to be inserted under the skin. The inner and outer thermometers will enable Dr. Sanchez to control the temperatures and make sure it is at a tolerable but efficient degree. The radio-frequent technology will trigger the specified fat cells to melt and be displaced, allowing for effortless removal, while the elimination procedure will entail replacing the BodyTite handpiece with a little suctioning apparatus that removes excess fat. The energy emitted will also make the skin contract and allow collagen production to increase, leading to firmer, smoother skin. The entire procedure typically lasts around 30 – 45 minutes for each treatment area.
After the completion of your procedure, you'll be allowed to return home wearing a compression garment on the areas of your body that were treated. Most patients have to rest and relax at home for 5 – 10 days following their BodyTite procedure, as well as refrain from strenuous tasks. Some noticeable results will be observed straight away, but you can expect to see optimal results within 3 – 6 months as the treatment areas recover and collagen production progresses. Most often, optimal results can occur after one treatment session, but a few patients may need two or more sessions to receive their desired outcome. It's very important to remember that the results may be altered with potential weight fluctuation and aging.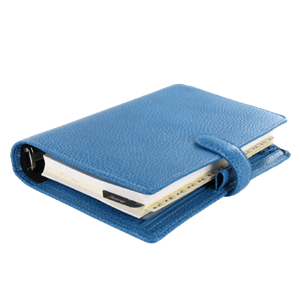 BodyTite has fewer risks and provides a shorter recovery time compared to conventional liposuction. Dr. Sanchez is pleased to provide this minimally invasive remedy to his Baton Rouge, LA women and men that are trying to eliminate stubborn bulges of fat and loose skin . Only one brief session with Dr. Sanchez can help you achieve the tight, toned body you have been hoping for. Contact our office to find out more about BodyTite and to schedule your consultation.