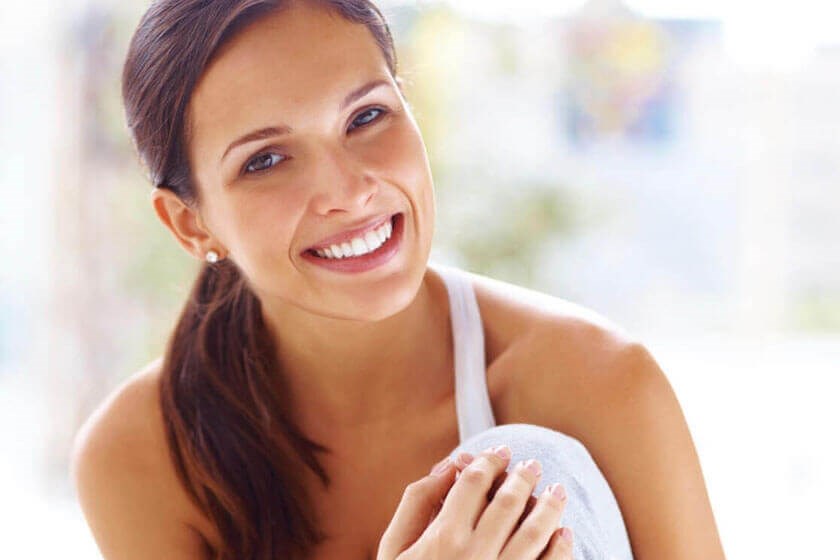 When you look in the mirror do you pull the skin on your face back in order to look more awake and refreshed? Do you feel younger on the inside but look your age on the outside? These questions are common for women and men dealing with the natural process of aging. Depending on the various nonsurgical methods you may have already tried to keep your complexion looking young, you may be contemplating a surgical facelift. Dr. Erick Sanchez of the Sanchez Plastic Surgery Center located in the heart of Baton Rouge, LA is a highly skilled, board-certified plastic surgeon who can take years off your appearance and help you look as young as you feel.
Here are some helpful guidelines for a facelift, how it can help, and what you need to know so you get the results you deserve!
The procedure…
A facelift, also known as a rhytidectomy, is a facial cosmetic surgery that removes excess skin and tightens the remaining skin to help diminish, soften, or in some cases eliminate wrinkles and loose skin. There are a number of facelift types depending on the condition of your skin, the depth and location of wrinkles, and the results you are trying to achieve. During your consultation with Dr. Sanchez, he will provide a thorough skin assessment and help explain and determine if you are a candidate for a surgical facelift and which type will best address your needs and goals.
From top to bottom
The face can be divided into sections of an upper, middle and lower part. For Baton Rouge patients with wrinkles and lines affecting the entire face, a traditional (or full) facelift may be needed. This involves incisions carefully placed in the hairline, which allows the surgeon access to remove excess skin and pull the remaining skin tight. A full facelift is often reserved for older patients who show more advanced signs of aging.
Some patients may only need help with lines and wrinkles in the upper portion of their face, which involves removing excess wrinkles or loose skin on the forehead or near the eyes. This surgery could be a combination of a brow lift and blepharoplasty, with the help of BOTOX to help soften the overall appearance of the upper face. When the middle face area is affected by the signs of aging, the cheeks will begin to appear more hollow and there could be signs of drooping jowls or wrinkles and creases around the nose and cheek area, which makes the patient a candidate for a mid-face lift. Finally, some patients find that gravity is mostly affecting the lower face. In this case, a neck lift could do the trip.
There are many combinations of surgeries that can be considered for all-around facial rejuvenation. These include a full facelift, brow lift, upper or lower eyelid lift, a cheek lift, and neck lift. Surgery with a combination of fillers and BOTOX can create a more youthful appearance to help you look a decade younger.
Surgical skills...
All facelift options, along with whether you are a good candidate, should be discussed with a board-certified Baton Rouge plastic surgeon like Dr. Erick Sanchez. Facelifts are a complex surgical procedure and require experienced surgeon skill, in order to give a patient soft, natural-looking results. Growing old gracefully can be done and finding the right plastic surgeon can help you achieve this goal. Dr. Sanchez is focused on quality patient-doctor care and together can determine the best facelift options for you in order to help you look years younger. It is important that as you search for the right surgeon, to look closely at their credentials, background, patient reviews, photo galleries, and most importantly, how experienced they are in facelift surgery. A surgeon who performs hundreds of facelifts a year versus a small handful will truly understand the facial anatomy and what special techniques can be used to attain the right results.
Are you ready?
Most people are constantly asking themselves "what can I do to look younger". Your face is a personal aspect of your self-image so as we get older, it is harder to ignore how it is changing. If you're dealing with facial sagging, lines or wrinkles and an overall tired appearance to your face then you could benefit from a facelift procedure. If you are ready to feel more confident and look younger, then you are ready! Most men and women find themselves exploring nonsurgical alternatives first, such as injectable fillers, BOTOX, and laser skin tightening treatments before finally considering surgery.
The right age to consider a facelift…
There is no correct age to determine when a facelift procedure might be necessary since everyone ages at a different pace due to factors such as heredity, lifestyle (stress) and external factors like sun or climate exposure. Typically when we enter our 40's, skin begins to lose collagen and elasticity and wrinkles begin to creep in. These factors only increase or become more severe as we get older. A facelift can be a long-term solution, at any age, if you are dealing with the signs of aging and wanting to look younger.
A facelift procedure can make a patient feel and look years younger. No one is excluded from fighting the signs of aging. Facelift procedures resolve the issue of seeing wrinkles or lines looking back at you so quit standing in front of the mirror pulling the skin back on your face so you look younger! Look into a facelift procedure and see the amazing results yourself. Call or schedule your facelift consultation with Dr. Erick Sanchez of Baton Rouge, LA today. Let Dr. Sanchez help you feel and look younger!