Mohs Reconstruction Surgery
Mohs Micrographic Surgery is a comprehensive surgery performed by a dermatologist that is common in treating primary basal cell carcinoma, melanoma-in-situ and squamous cell carcinoma. Dr. Erick Sanchez and his team at Sanchez Plastic Surgery are skilled in performing reconstruction after micrographic surgery. This operation involves the recruitment of local tissue to close the wound left from cancer excision.
Our surgeon will implement a local anesthetic to numb the incision point. A skin graft or local tissue surrounding the wound will be mobilized to close the defect.
Reviews
"I couldn't ask for a better surgeon! Dr Sanchez and his office staff are amazing. I found him because I have breast cancer. Dr Sanchez and his office has been a huge blessing to me . I wouldn't want to fight this battle with any other reconstructive surgeon on my fighting team. From general personality to bed side manner to surgical skills he is the best ?"
- T.O. /
Facebook /
Jul 31, 2018
"OMG!!! I'm not certain exactly where I should begin!!! Dr. Sanchez..... Thank you!!! I've been wanting to do this for myself for quite some time. I was referred to you by a friend who had great things to say about you and your staff. Finally, I made my appointment and everything she told me was true. You and your staff are AWESOME!!! I love the family atmosphere you have in your office. I love your attention to my concerns. I love your bedside manner. I love how you are extremely serious regarding your patients and their overall health. As my healing continues, I can honestly say I am more than happy I chose you as my surgeon. There is absolutely no other surgeon I would have wanted to give me my desires. Thank you, thank you, THANK YOU!!!! Blessings to you, your staff and of your families."
- N.I. /
Google /
Jul 11, 2018
"Dr. Sanchez is the best, he is extremely detailed oriented and has great bed side manners. He takes his time and does not give unrealistic expectations. I would recommend to anyone."
- V.C. /
Google /
Jun 13, 2018
"I LOVE DR. SANCHEZ & HIS TEAM! I went in for liposuction of the stomach and back, he took his time to carefully explain everything and made me feel SO comfortable. I've told everyone I could tell about him (after seeing my realists, they called him too lol), whoever else I meet in the future will have an earful to hear as well! Now I can't wait to go in for my breast reduction so I can show off his amazing work!"
- C.W. /
Google /
Jun 12, 2018
"I was so nervous to do this procedure and he was so patient to allow me to come back for a second consult just to answer more of my questions and concerns! Staff was so sweet and made me feel so at peace, especially Katie! She was truly God sent! Thank you Dr Sanchez for being so sweet and making me feel so comfortable throughout this journey! I love the results and feel so much better since doing it! Thanks Christa K"
- Anonymous /
Healthgrades /
Jun 16, 2017
Previous
Next
As an outpatient surgery, Mohs is usually performed in a surgeon's office, but sometimes is performed in an outpatient surgical center. As Mohs is a labor intensive surgery, a patient might have up to four doctors during the surgery (a general surgeon, pathologist, histotechnician, and a reconstructive or plastic surgeon). Depending on the severity and size of the cancer, the surgery can take a few hours. Anesthesia is used, and many patients experience no pain. Some report to feel a mild discomfort.
As cancer is removed layer-by-layer, a micrographic surgery provides a greater chance of successfully eliminating the cancer as well as preserving surrounding healthy skin. There is always a potential for scarring. If the incision was stitched, the surgeon will remove the stitches anywhere from four days to two weeks' post-surgery. Many patients are able to return to normal activities by the next day, however, some must refrain from taking part in strenuous exercise for one to three weeks. Patients report that they experience very little pain from this procedures, and we suggest taking an over-the-counter pain medication, if needed.
It's not likely that the cancer will reappear after this surgery. When treating primary basal cell carcinoma, the success rate is 97%-99%. Squamous cell carcinoma has a cure rate of approximately 94%. Remedying melanoma-in-situ is greatly reliant on the skill of the surgeon and the success rate can range anywhere from 75% to 95%.
The success of Mohs Micrographic surgery is greatly linked to the skill and care of the doctor performing it. Together, the doctor and patient can plan out the best course of treatment to effectively treat the cancer. A patient should ask, during the consultation, questions about the doctor's experience, training and personal success rate as well as the risks and problems involved and post-operation treatment. For any skin cancer patient contemplating Mohs Micrographic surgery, it is essential to retain a trusted plastic surgeon. Schedule a consultation today.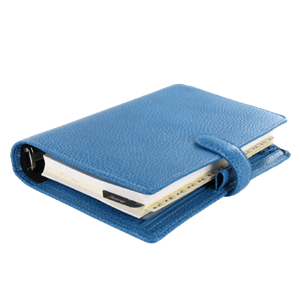 Related Procedures