Strip away years of skin damage with a nonsurgical skin treatment called laser skin resurfacing. Using bursts of laser light and heat to target specific areas of your skin, this skin rejuvenation treatment can drastically rejuvenate the skin from years of sun damage, hyperpigmentation spots, acne scars, and fine lines and wrinkles. After the treatment, your skin will naturally peel off the layer of dead skin cells to reveal a brand new layer of radiant skin. Dr. Erick Sanchez's laser skin resurfacing treatment at the Plastic Surgery Center of Baton Rouge will leave you skin healthy and vibrant.
Laser skin resurfacing can be used on just about any skin type. Patients with very sensitive skin, or those with severe acne breakouts may not respond well to this treatment. There are variations of the resurfacing technique that can be altered and customized for each individual. Men and women who desire clearer, healthier and younger looking skin may consider this procedure as a nonsurgical alternative for producing smooth results.
Reviews
"I was a little nervous about having Dr. Sanchez do my breast reduction/lift and lipo because he looks SO young. But I trusted my gut and it was the best decision I've ever made. My neck and back pain is already GONE (I was on three oxycodone per day with my pain management doctor); I love how well proportioned my shape is now; & the scarring is minimal (only 2 weeks out). His bedside manner before & after surgery is amazing. Adore him and his staff -- I will trust him with any work I need done in the future! "
- A.W. /
Google /
Mar 26, 2017
"Dr Sanchez is exceptional! Just finished my surgery and I'm very pleased.... he is highly skilled has a great personality and is a perfectionist.I will recommend him to all my friends and family.. He also has a great staff.."
- Anonymous /
Vitals /
Mar 26, 2017
"Best plastic surgeon around ! - Where do I start? Dr. Sanchez is the best plastic surgeon in Baton Rouge, Louisiana!!! His beside manner, knowledge and his love for his patients is like no other !! I was not asked to write a review I just knew I needed to share my experience that I had on 2/10/17 with others so that others can see for themselves! I visited Dr. Sandchez office because I was experiencing pain in my adbodom after seeing another plastic surgeon from another state that preformed a Smart Liposuction procedure and he didn't hesitate to take care of me. He told me to come in and he would take care of it ! And he did just that. He drained 350cc of fluid from my stomach and immediately all of my pain went away ! I would definitely recommend him for all of your plastic surgery needs!"
- Anonymous /
Vitals /
Feb 11, 2017
"Dr. Sanchez does fabulous work! He takes really great care of his patients and is very knowledgeable. If you are looking for some for someone to treat you like family, go see him!"
- K.H. /
Google /
Dec 15, 2016
"Went to Dr Sanchez for Botox. The staff was nice and welcoming. Dr Sanchez did my Botox himself and took time to explain what he was doing and how many units I needed. Very happy with the results. Will definitely go back."
- M.K. /
Google /
Dec 15, 2016
Previous
Next
Laser skin rejuvenation is a specialized procedure that removes layers of the skin that have been damaged due to natural factors such as the sun or aging. During the procedure, a local numbing agent may be applied to the skin's surface, and then the laser is used to spot treat certain area. The patient generally does not feel any pain or discomfort during treatment. This procedure also helps to stimulate the growth of new collagen fibers so the skin will naturally regenerate and maintain its healthy appearance. Patients may need to return for additional treatments until the desired appearance is achieved. The length of this procedure varies depending on the amount of skin being treated. For smaller areas, such as those on the face, the procedure can take up to 45 minutes. However, for larger areas of the skin, the procedure can take up to 2 hours.
Recovery from Laser Treatment
It is common to have some swelling on and around the surgical site. Patients should also expect some redness or slight discoloration of the skin for several weeks following the procedure, depending on the invasiveness of the laser used. For example, ablative laser treatment will result in a longer recovery period. It is important to let the skin heal naturally and to avoid sun exposure. Once the treated areas have healed, the skin will look and feel smoother, brighter, and clear of the skin irregularities that previously existed.
The cost of laser skin resurfacing can vary greatly, depending on many factors including the type of laser used, the size of the area being treated, and the number of sessions necessary to attain the desired results. The average cost of this treatment typically ranges between $1,000-$2,500.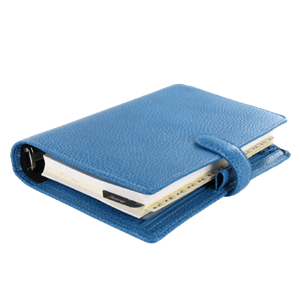 The technology behind laser skin resurfacing improves skin imperfections and creates a glowing appearance. Our office uses the latest techniques in resurfacing treatments that will leave your skin looking younger and fresher. We invite you to call our cosmetic surgery office to learn more today and schedule a skin analysis with our practitioner.
Related Procedures