Many patients have extra skin that droops from the upper eyelid, or bags on the lower eyelids that leave the patient looking tired and the eyes looking puffy. Eyelid contouring (also known as blepharoplasty) is a surgical procedure by Baton Rouge plastic surgeon, Dr. Erick Sanchez, that restores a more youthful, healthy appearance to eyelids and the appearance in general. The extra skin and fat are removed after an incision is made in the natural crease of the upper eyelids. Eyelid surgery at Sanchez Plastic Surgery gives men and women a rejuvenated facial appearance.
Reviews
"I was a little nervous about having Dr. Sanchez do my breast reduction/lift and lipo because he looks SO young. But I trusted my gut and it was the best decision I've ever made. My neck and back pain is already GONE (I was on three oxycodone per day with my pain management doctor); I love how well proportioned my shape is now; & the scarring is minimal (only 2 weeks out). His bedside manner before & after surgery is amazing. Adore him and his staff -- I will trust him with any work I need done in the future! "
- A.W. /
Google /
Mar 26, 2017
"Dr Sanchez is exceptional! Just finished my surgery and I'm very pleased.... he is highly skilled has a great personality and is a perfectionist.I will recommend him to all my friends and family.. He also has a great staff.."
- Anonymous /
Vitals /
Mar 26, 2017
"Best plastic surgeon around ! - Where do I start? Dr. Sanchez is the best plastic surgeon in Baton Rouge, Louisiana!!! His beside manner, knowledge and his love for his patients is like no other !! I was not asked to write a review I just knew I needed to share my experience that I had on 2/10/17 with others so that others can see for themselves! I visited Dr. Sandchez office because I was experiencing pain in my adbodom after seeing another plastic surgeon from another state that preformed a Smart Liposuction procedure and he didn't hesitate to take care of me. He told me to come in and he would take care of it ! And he did just that. He drained 350cc of fluid from my stomach and immediately all of my pain went away ! I would definitely recommend him for all of your plastic surgery needs!"
- Anonymous /
Vitals /
Feb 11, 2017
"Dr. Sanchez does fabulous work! He takes really great care of his patients and is very knowledgeable. If you are looking for some for someone to treat you like family, go see him!"
- K.H. /
Google /
Dec 15, 2016
"Went to Dr Sanchez for Botox. The staff was nice and welcoming. Dr Sanchez did my Botox himself and took time to explain what he was doing and how many units I needed. Very happy with the results. Will definitely go back."
- M.K. /
Google /
Dec 15, 2016
Previous
Next
Good candidates for eyelid contouring are men or women who demonstrate:
Bags or puffy bulges under the eyes (fatty deposits)
Fullness of the upper eyelids (fatty deposits)
Excess skin diminishing the natural fold of the upper eyelids
Excess skin and wrinkling of the eyelids
Impaired vision due to hanging skin on the upper eyelid
Blepharoplasty may either be performed on the upper eyelid only or the lower lid, or both. The most common problem with the upper eyelid is drooping excess skin. Not only does this look unappealing, but it can also obstruct vision for a patient. This is corrected with an incision that is placed along the natural fold of the eyelid and extracting any excess fat and skin. For the lower eyelid, treatment will improve any appearance of bulging and sagging below the eye. Incisions may be made just slightly below the lash line, or a transconjunctival incision may be a better option as the cut is made inside the lower eyelid, which eliminates scarring. Through either incision, fatty tissue and excess skin is removed. A lower lid lift does not necessarily improve the dark circles that may occur under the eyes. In this situation, we may recommend a skin rejuvenation procedure such as laser treatment or a chemical peel to assist with discoloration.
Eyelid surgery is performed under general anesthesia or IV sedation. Patients will be sent home and will be advised to keep their heads elevated for the first several days. Bruising and swelling will occur and may last for several weeks. It takes approximately 3-4 weeks for the results to appear. This surgery leads to very minimal scarring due to the location of the incisions. Not only will patients look rejuvenated and refreshed, but also many will have improved vision due to the skin imperfection being removed.
Blepharoplasty averages about $6,000 if both the upper and lower eyelids are addressed. If only one eyelid is addressed, this cost will fluctuate. Because this surgery is considered cosmetic, in most cases, insurance will not apply. However, for some patients where vision was affected, insurance coverage is possible depending on the carrier.
Blepharoplasty is a common procedure that can make a big difference in someone's life. For women in particular, putting on makeup can be difficult if hanging skin exists on the upper eyelid, and even with makeup on, the bags and circles under the eyes cannot be improved. Eyelid surgery creates beautiful, soft results that can be long lasting and life changing. For a complete consultation, we encourage you to call our plastic surgery office so that you can visit with our team and learn more.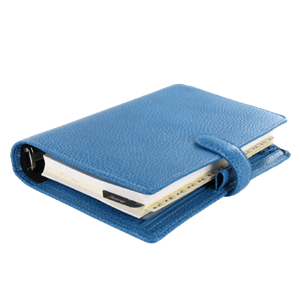 Plan Your Procedure
Average Procedure Time

0

Procedure Recovery Location

In & Out-Patient
Contact Us
Related Procedures