An upper body lift is a body contouring surgery performed by plastic surgeon, Dr. Erick Sanchez, that removes wrinkled, hanging skin on the upper body. The best candidates for these procedures are men and women with sagging skin and fatty tissue in multiple areas of the upper half of their body that is nearly impossible to lose with diet and exercise alone. By reshaping and tightening the skin, the upper body lift alter the love handles on the upper back, flabby skin on the underside of the arms, deflated breasts, and fat bulges on the upper abdomen. This combination of surgeries at Sanchez Plastic Surgery in Baton Rouge, LA is common for patients who have lost 100 pounds or more.
Reviews
"Very happy with my procedure. Very natural looking!"
- E.E. /
Facebook /
Aug 16, 2018
"Dr. Sanchez and his staff are A+ in my book. I've been singing his praises to anyone who will listen since my procedure. He's professional, compassionate and very thorough in making sure you are satisfied. HE'S THE BEST!!!Candace"
- N.S. /
Google /
Sep 28, 2018
"It was a great experience from when I walked in the door to when I walked out. Everyone was so nice and accommodating & Dr. Sanchez spent a good amount of time with me before and during the procedure, compared to other plastic surgeons. He has the best bedside manner of anyone I've been to. Not to mention my lips look incredible (juvederm injections). Will definitely be returning!"
- S.C. /
Facebook /
Aug 16, 2018
"I was so nervous to do this procedure and he was so patient to allow me to come back for a second consult just to answer more of my questions and concerns! Staff was so sweet and made me feel so at peace, especially Katie! She was truly God sent! Thank you Dr Sanchez for being so sweet and making me feel so comfortable throughout this journey! I love the results and feel so much better since doing it! Thanks Christa K"
- Anonymous /
Healthgrades /
Jun 16, 2017
"I couldn't ask for a better surgeon! Dr Sanchez and his office staff are amazing. I found him because I have breast cancer. Dr Sanchez and his office has been a huge blessing to me . I wouldn't want to fight this battle with any other reconstructive surgeon on my fighting team. From general personality to bed side manner to surgical skills he is the best ?"
- T.O. /
Facebook /
Jul 31, 2018
Previous
Next
An upper body lift can include a combination of an arm lift, a breast lift and liposuction on the upper back. The extent of the surgical intervention will differ from patient to patient. During the initial consultation, our surgeon will assess your arms, breasts, upper back, abdomen and torso to discuss the body contouring techniques that will be used to create a tailored upper body lift that meets the patient goals. Liposuction is almost always used to eliminate excess fat and tissue. We will work one-on-one with the patient to identify the areas of the body that will be surgically corrected. This combination of procedures will be performed on the same day or as discussed with your surgeon.
Our patients usually spend a couple nights in the hospital after upper body lift surgery, and total of two weeks off from work to recovery from the surgery. Patients will be required to maintain multiple drains on their body to help drain excess fluid and blood. The recovery following an upper body lift can be lengthy due to the nature of having multiple surgeries. Six week after the operation, most patients begin to feel normal and start to see results. At this time, exercise can gradually be resumed.
Most upper body lift patients can expect to pay between $15,000 to $20,000. Because the upper body lift involves multiple surgeries, the extent of each procedure, medications administered, and the number of post-operative visits will effect the overall price.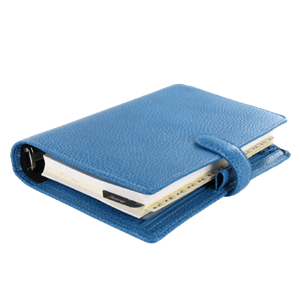 On average, an upper body surgery has a recovery time of about six weeks. Because an upper body lift and a lower body lift are fairly extensive surgical undertakings, most surgeons will opt to separate the procedures into two separate surgeries. This is to minimize risks, allow for healing, and keep the patient healthy.
We make every effort to place the incisions in areas that can be covered with clothing and hidden as much as possible. Incision placement is truly dependent on the patient's body and surgical needs, and this varies for each patient.
Your medical coverage and benefits will be discussed during your financial meeting with one of our billing and insurance coordinators. In most cases, insurance companies will not cover cosmetic surgery. Only in cases of medical problems or infection that exists because of loose and hanging skin in weight loss patients.
Will I See Positive Results?
Yes, upper body surgery does produce positive results. Seeing a dramatic difference in your physique and shape can give you a major boost in body confidence. This surgery allows many to feel confident in their own skin again. Many patients say that they feel like they have a brand new body following this procedure and that they can't wait to wear form-fitting clothes.
Related Procedures