Why would a woman need labiaplasty? The labia can become misshapen after pregnancy or weight loss, and some women are born with asymmetrical vaginal lips. Labiaplasty (also referred to as labia rejuvenation) is a remarkable surgery that reconstructs the outer appearance of the labia by contouring the surrounding skin and tissue of the vaginal lips. Baton Rouge plastic surgeon, Dr. Erick Sanchez's surgical technique creates a positive result, often refreshing and reshaping the vaginal lips to exceed patient goals. Irregular or enlarged labia can create an unattractive look, chronic irritations, discomfort during sexual activity, and can become painful in certain clothing. Dr. Sanchez and the Plastic Surgery Center of Baton Rouge offer complete privacy, discretion, and compassion to all patients considering this surgery.
Reviews
"I couldn't ask for a better surgeon! Dr Sanchez and his office staff are amazing. I found him because I have breast cancer. Dr Sanchez and his office has been a huge blessing to me . I wouldn't want to fight this battle with any other reconstructive surgeon on my fighting team. From general personality to bed side manner to surgical skills he is the best ?"
- T.O. /
Facebook /
Jul 31, 2018
"OMG!!! I'm not certain exactly where I should begin!!! Dr. Sanchez..... Thank you!!! I've been wanting to do this for myself for quite some time. I was referred to you by a friend who had great things to say about you and your staff. Finally, I made my appointment and everything she told me was true. You and your staff are AWESOME!!! I love the family atmosphere you have in your office. I love your attention to my concerns. I love your bedside manner. I love how you are extremely serious regarding your patients and their overall health. As my healing continues, I can honestly say I am more than happy I chose you as my surgeon. There is absolutely no other surgeon I would have wanted to give me my desires. Thank you, thank you, THANK YOU!!!! Blessings to you, your staff and of your families."
- N.I. /
Google /
Jul 11, 2018
"Dr. Sanchez is the best, he is extremely detailed oriented and has great bed side manners. He takes his time and does not give unrealistic expectations. I would recommend to anyone."
- V.C. /
Google /
Jun 13, 2018
"I LOVE DR. SANCHEZ & HIS TEAM! I went in for liposuction of the stomach and back, he took his time to carefully explain everything and made me feel SO comfortable. I've told everyone I could tell about him (after seeing my realists, they called him too lol), whoever else I meet in the future will have an earful to hear as well! Now I can't wait to go in for my breast reduction so I can show off his amazing work!"
- C.W. /
Google /
Jun 12, 2018
"I was so nervous to do this procedure and he was so patient to allow me to come back for a second consult just to answer more of my questions and concerns! Staff was so sweet and made me feel so at peace, especially Katie! She was truly God sent! Thank you Dr Sanchez for being so sweet and making me feel so comfortable throughout this journey! I love the results and feel so much better since doing it! Thanks Christa K"
- Anonymous /
Healthgrades /
Jun 16, 2017
Previous
Next
Females contemplating labiaplasty should consult with a board-certified plastic surgeon to perform this surgery. While many OBGYNs have the ability to surgically remove any excess skin that is present in the labia, they are not specialized in the aesthetics of contouring the labia to the patient's desired outcome. This is also to ensure that the latest cosmetic reshaping techniques are used to not only create a more aesthetically pleasing appearance, but to ensure nerve damage does not occur in the surgical process. A talented plastic surgeon with many years of experience will be able to provide the best results in keeping the natural color and shape of the labia creating a visual appeal that patients love with little to no scarring.
Labiaplasty Surgical Process
A device known as Iris Scissors is the most popular approach to labiaplasty. Iris Scissors is a technically advanced tool that is used to delicately and impressively contour the inside folds of the labia. During the surgery, an appealing "V" contoured segment is purposefully shaped to the vaginal lips, and excess skin is eliminated to reduce the size of the labia. Dissolvable sutures are used to quickly and safely close any incisions made during the process, and the surgeon intentionally works to reconstruct the vaginal lips to the patient's desired outcome.
General anesthesia is used during this surgery, which is performed in an accredited surgical facility on an outpatient basis. On average, labiaplasty takes between 1-2 hours to complete, although the exact time depends heavily on the severity of the patient's case. Certain activities, such as sexual intercourse and the use of tampons, should be avoided for 4-6 weeks. Temporary numbness in the vaginal region directly after the procedure is considered normal. A labiaplasty affects the lips only and leaves the clitoris, the area of intense sensitivity, widely unaffected. This surgery can be life changing for a woman, making her feel confident, sexy and youthful once the healing period has concluded.
Labiaplasty is one cosmetic surgery that may be covered by some medical insurances due to the symptoms associated with the condition. Labiaplasty is very common and depending on the extent of surgical need, the procedure likely runs between $3,000-$5,000.
Schedule Your Consult Today
Our entire staff understands the sensitive nature of this procedure and thus we treat ever patient with respect and compassion as they consider this surgery. During the consultation, a full examination will be provided, and a treatment plan recommended. Patients will leave feeling hopeful and confident that this surgery can make a positive difference in their lives.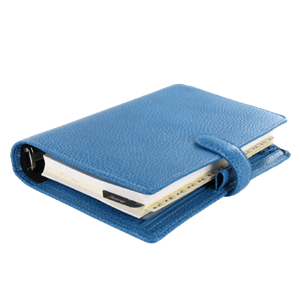 Plan Your Procedure
Average Procedure Time

0

Procedure Recovery Location

In-Patient
Contact Us
Related Procedures