The Brazilian Butt Lift procedure at the Plastic Surgery Center of Baton Rouge has gained increasing popularity in recent years due to its natural, gorgeous outcomes using a patient's own body fat. Plastic surgeon, Dr. Erick Sanchez, performs the Brazilian butt lift procedure by harvesting fat from the patient's body using liposuction, purifies the fat, and then injects the fat into the buttocks, creating a rounder and fuller bottom. This surgery is a great opportunity for men and women who have experienced flattened buttocks because of genetics, weight loss, or aging, which can negatively affect the way their clothes fit, as well as impact self-esteem, to boost their appearance and confidence.
The best candidates for a Brazilian butt lift are those who have a flat or deflated buttock, but yet have enough fat elsewhere on the body to extract for the transfer. Patients who are very thin, may not be suitable candidates for this surgery. Butt implants are usually a better option for these individuals. Candidates who undergo a fat transfer to the buttock should maintain a healthy diet and lifestyle, and avoid smoking.
Reviews
"I was a little nervous about having Dr. Sanchez do my breast reduction/lift and lipo because he looks SO young. But I trusted my gut and it was the best decision I've ever made. My neck and back pain is already GONE (I was on three oxycodone per day with my pain management doctor); I love how well proportioned my shape is now; & the scarring is minimal (only 2 weeks out). His bedside manner before & after surgery is amazing. Adore him and his staff -- I will trust him with any work I need done in the future! "
- A.W. /
Google /
Mar 26, 2017
"Dr Sanchez is exceptional! Just finished my surgery and I'm very pleased.... he is highly skilled has a great personality and is a perfectionist.I will recommend him to all my friends and family.. He also has a great staff.."
- Anonymous /
Vitals /
Mar 26, 2017
"Best plastic surgeon around ! - Where do I start? Dr. Sanchez is the best plastic surgeon in Baton Rouge, Louisiana!!! His beside manner, knowledge and his love for his patients is like no other !! I was not asked to write a review I just knew I needed to share my experience that I had on 2/10/17 with others so that others can see for themselves! I visited Dr. Sandchez office because I was experiencing pain in my adbodom after seeing another plastic surgeon from another state that preformed a Smart Liposuction procedure and he didn't hesitate to take care of me. He told me to come in and he would take care of it ! And he did just that. He drained 350cc of fluid from my stomach and immediately all of my pain went away ! I would definitely recommend him for all of your plastic surgery needs!"
- Anonymous /
Vitals /
Feb 11, 2017
"Dr. Sanchez does fabulous work! He takes really great care of his patients and is very knowledgeable. If you are looking for some for someone to treat you like family, go see him!"
- K.H. /
Google /
Dec 15, 2016
"Went to Dr Sanchez for Botox. The staff was nice and welcoming. Dr Sanchez did my Botox himself and took time to explain what he was doing and how many units I needed. Very happy with the results. Will definitely go back."
- M.K. /
Google /
Dec 15, 2016
Previous
Next
Prior to the procedure, the patient's body will be assessed to determine where on the body the liposuction will extract fat. The patient will also have the opportunity to discuss their desired look for their buttocks. Liposuction is used, and the fat is then filtered and grafted for an effective transfer. Some of the fat extracted will not be injected into the buttocks because it did not pass the filtration process. The healthy fat is then injected into designated areas of the buttocks through a syringe. Many layers of fat may be used to achieve the desired look, however, the incisions are very small and will leave very minimal scarring.
Brazilian Butt Lift Recovery
A Brazilian butt lift is an outpatient surgery that typically takes about 2 hours to perform. The length and outcome of the procedure is dependent upon how many donor sites are needed to extract fat, as well as how many layers of injections are needed to achieve the desired look. After the procedure, patients can expect swelling and bruising of the rear-end and the liposuctioned area(s). Patients will have difficulty sitting and may not be able to comfortably do so until the swelling has subsided. It will take approximately 3 months to see the full aesthetic results of the procedure.
The estimated cost for a Brazilian butt lift varies based on the amount of liposuction needed during the fat extraction process. The average cost for this procedure is between $4,000-$7,000.
Get a Shapelier Butt Today!
The Brazilian butt lift is an excellent procedure for individuals seeking a shapelier buttock, but who desire a natural way to achieve this look. Following this cosmetic enhancement, the butt appears larger, curvier, and lifted. Call our cosmetic surgery practice today and learn more about this popular treatment and get the silhouette you have always dreamed of having.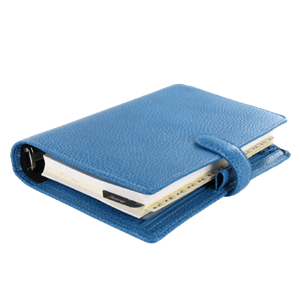 Related Procedures