The Brazilian Butt Lift procedure at the Plastic Surgery Center of Baton Rouge has gained increasing popularity in recent years due to its natural, gorgeous outcomes using a patient's own body fat. Plastic surgeon, Dr. Erick Sanchez, performs the Brazilian butt lift procedure by harvesting fat from the patient's body using liposuction, purifies the fat, and then injects the fat into the buttocks, creating a rounder and fuller bottom. This surgery is a great opportunity for men and women who have experienced flattened buttocks because of genetics, weight loss, or aging, which can negatively affect the way their clothes fit, as well as impact self-esteem, to boost their appearance and confidence.
The best candidates for a Brazilian butt lift are those who have a flat or deflated buttock, but yet have enough fat elsewhere on the body to extract for the transfer. Patients who are very thin, may not be suitable candidates for this surgery. Butt implants are usually a better option for these individuals. Candidates who undergo a fat transfer to the buttock should maintain a healthy diet and lifestyle, and avoid smoking.
Reviews
"I couldn't ask for a better surgeon! Dr Sanchez and his office staff are amazing. I found him because I have breast cancer. Dr Sanchez and his office has been a huge blessing to me . I wouldn't want to fight this battle with any other reconstructive surgeon on my fighting team. From general personality to bed side manner to surgical skills he is the best ?"
- T.O. /
Facebook /
Jul 31, 2018
"OMG!!! I'm not certain exactly where I should begin!!! Dr. Sanchez..... Thank you!!! I've been wanting to do this for myself for quite some time. I was referred to you by a friend who had great things to say about you and your staff. Finally, I made my appointment and everything she told me was true. You and your staff are AWESOME!!! I love the family atmosphere you have in your office. I love your attention to my concerns. I love your bedside manner. I love how you are extremely serious regarding your patients and their overall health. As my healing continues, I can honestly say I am more than happy I chose you as my surgeon. There is absolutely no other surgeon I would have wanted to give me my desires. Thank you, thank you, THANK YOU!!!! Blessings to you, your staff and of your families."
- N.I. /
Google /
Jul 11, 2018
"Dr. Sanchez is the best, he is extremely detailed oriented and has great bed side manners. He takes his time and does not give unrealistic expectations. I would recommend to anyone."
- V.C. /
Google /
Jun 13, 2018
"I LOVE DR. SANCHEZ & HIS TEAM! I went in for liposuction of the stomach and back, he took his time to carefully explain everything and made me feel SO comfortable. I've told everyone I could tell about him (after seeing my realists, they called him too lol), whoever else I meet in the future will have an earful to hear as well! Now I can't wait to go in for my breast reduction so I can show off his amazing work!"
- C.W. /
Google /
Jun 12, 2018
"I was so nervous to do this procedure and he was so patient to allow me to come back for a second consult just to answer more of my questions and concerns! Staff was so sweet and made me feel so at peace, especially Katie! She was truly God sent! Thank you Dr Sanchez for being so sweet and making me feel so comfortable throughout this journey! I love the results and feel so much better since doing it! Thanks Christa K"
- Anonymous /
Healthgrades /
Jun 16, 2017
Previous
Next
Prior to the procedure, the patient's body will be assessed to determine where on the body the liposuction will extract fat. The patient will also have the opportunity to discuss their desired look for their buttocks. Liposuction is used, and the fat is then filtered and grafted for an effective transfer. Some of the fat extracted will not be injected into the buttocks because it did not pass the filtration process. The healthy fat is then injected into designated areas of the buttocks through a syringe. Many layers of fat may be used to achieve the desired look, however, the incisions are very small and will leave very minimal scarring.
Brazilian Butt Lift Recovery
A Brazilian butt lift is an outpatient surgery that typically takes about 2 hours to perform. The length and outcome of the procedure is dependent upon how many donor sites are needed to extract fat, as well as how many layers of injections are needed to achieve the desired look. After the procedure, patients can expect swelling and bruising of the rear-end and the liposuctioned area(s). Patients will have difficulty sitting and may not be able to comfortably do so until the swelling has subsided. It will take approximately 3 months to see the full aesthetic results of the procedure.
The estimated cost for a Brazilian butt lift varies based on the amount of liposuction needed during the fat extraction process. Typically, this process ranges from $8,000- $10,000 in price.
Get a Shapelier Butt Today!
The Brazilian butt lift is an excellent procedure for individuals seeking a shapelier buttock, but who desire a natural way to achieve this look. Following this cosmetic enhancement, the butt appears larger, curvier, and lifted. Call our cosmetic surgery practice today and learn more about this popular treatment and get the silhouette you have always dreamed of having.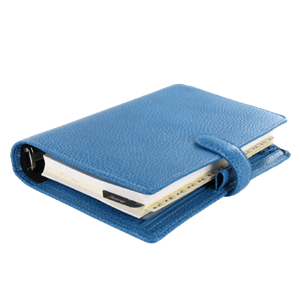 Related Procedures