After weight loss surgery is one of the last surgeries to finish up an individual's weight loss transformation, and serves as a follow-up procedure for patients who have lost 100 pounds or more. Typically during weight loss, an individual achieves their weight goals and has leftover excessive and sagging skin. This often leaves the individual feeling defeated, and he or she can feel like the goal was not truly attained. Baton Rouge, LA plastic surgeon, Dr. Erick Sanchez, assists patients in reshaping and trimming the leftover skin around the breasts, abdomen, arms, buttocks, legs, and face to look healthy and toned. Following surgery, these patients can finally be comfortable in their own skin.
Reviews
"I couldn't ask for a better surgeon! Dr Sanchez and his office staff are amazing. I found him because I have breast cancer. Dr Sanchez and his office has been a huge blessing to me . I wouldn't want to fight this battle with any other reconstructive surgeon on my fighting team. From general personality to bed side manner to surgical skills he is the best ?"
- T.O. /
Facebook /
Jul 31, 2018
"OMG!!! I'm not certain exactly where I should begin!!! Dr. Sanchez..... Thank you!!! I've been wanting to do this for myself for quite some time. I was referred to you by a friend who had great things to say about you and your staff. Finally, I made my appointment and everything she told me was true. You and your staff are AWESOME!!! I love the family atmosphere you have in your office. I love your attention to my concerns. I love your bedside manner. I love how you are extremely serious regarding your patients and their overall health. As my healing continues, I can honestly say I am more than happy I chose you as my surgeon. There is absolutely no other surgeon I would have wanted to give me my desires. Thank you, thank you, THANK YOU!!!! Blessings to you, your staff and of your families."
- N.I. /
Google /
Jul 11, 2018
"Dr. Sanchez is the best, he is extremely detailed oriented and has great bed side manners. He takes his time and does not give unrealistic expectations. I would recommend to anyone."
- V.C. /
Google /
Jun 13, 2018
"I LOVE DR. SANCHEZ & HIS TEAM! I went in for liposuction of the stomach and back, he took his time to carefully explain everything and made me feel SO comfortable. I've told everyone I could tell about him (after seeing my realists, they called him too lol), whoever else I meet in the future will have an earful to hear as well! Now I can't wait to go in for my breast reduction so I can show off his amazing work!"
- C.W. /
Google /
Jun 12, 2018
"I was so nervous to do this procedure and he was so patient to allow me to come back for a second consult just to answer more of my questions and concerns! Staff was so sweet and made me feel so at peace, especially Katie! She was truly God sent! Thank you Dr Sanchez for being so sweet and making me feel so comfortable throughout this journey! I love the results and feel so much better since doing it! Thanks Christa K"
- Anonymous /
Healthgrades /
Jun 16, 2017
Previous
Next
When the body loses fat, certain areas may not shrink smaller along with the weight loss. For most patients, surgery is the only option to remove the skin deformity. The typical symptoms or conditions that result form a massive weight loss that can be treated with surgery include:
Sagging breasts that point downward
"Turtle neck" or flabby skin near the neck
Excess, hanging skin or pockets of fat around the abdomen or hips
Sagging skin and excess fat or wrinkling around the buttocks
"Bat wings" or sagging skin underneath the upper arms
Sagging skin and excess fat on the thigh and upper leg region
Many surgeons recommend a combination of procedures for a tighter, more youthful appearance. Doctors do this to increase the chances of seeing optimal results for many years to come. A few possible combinations of how surgeons combine surgeries may comprise of an upper body lift, which addresses the arms, breasts, neck and abdomen, or a lower body lift, which addresses the abdomen, buttock, hips and thighs.
After weight loss surgery is a serious procedure taking around 4-7 hours on average to complete, although the number varies widely due to the patients unique needs and goals. It is performed under general anesthesia and usually requires an overnight stay in the hospital. Scarring is an inevitable part of this surgery, but our talented surgeon uses the latest scar treatment methods to help minimize this as much as possible. For many individuals, after weight loss surgery provides results that are so positive, they are life transforming.
After weight loss surgery is typically a grouping of procedures that allow the costs to vary widely depending on the surgeries chosen and the nature of the surgical case. The average cost for after weight loss surgery starts around $10,000 and varies across the board for patients.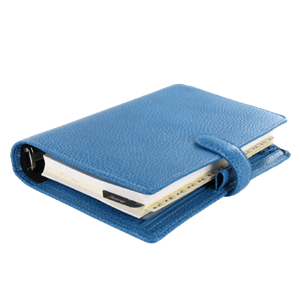 Plan Your Procedure
Average Procedure Time

00

Post-op Follow-up

00

Procedure Recovery Location

Out-Patient
Contact Us
After Weight Loss Surgery FAQs
The most common areas for significant transformation of beauty are seen in the breasts and abdominal area, typically performed during the same surgery. This is sometimes called a Mommy Makeover. In addition, the buttocks, upper thighs, arms, neck, and knees are also common areas treated.
Due to the scope of the procedure, our team recommends that patients need to be close to or have already achieved their ideal reachable weight. However, there are times where taking away excess skin serves as a catalyst to the weight loss process. This is the case when sagging or annoying skin stands in the way of the patient's workouts or other physical movement.
Will Insurance Cover the Cost?
As a generality, insurance companies typically do not reimburse clients for the expenses tied to a cosmetic surgery. Our billing coordinator works hard to give accurate assessments of surgical cost as well as thoroughly exploring if insurance can cover any of the cost. Sometimes, insurance will cover the cost for cosmetic surgeries where excess skin becomes a medical issue.
Related Procedures